How to Respond to Internet Harassment
by Melissa King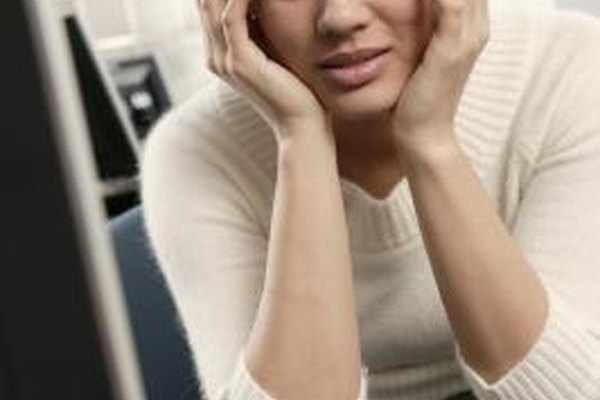 The Internet offers limitless opportunities for social connection, entertainment, work and education. Despite its usefulness, the Internet is also home to bullying and harassment. This includes making defamatory comments about a person on a public forum or website, sending unsolicited email or spreading viruses. Internet harassment is annoying, frightening and sometimes, dangerous. If you know the person who is bothering you online, you can take steps to protect yourself from the harassment.
1
Tell the harasser, via email, instant message or forum post, that you don't want him to contact you again for any reason. This makes it clear that the harasser is bothering you in case you need to report the harassment to a forum moderator or another authority.
2
Keep records of all communications between you and the harasser. Save emails, instant message and chat logs, forum posts and any other information. Don't edit the communications in any way.
3
Mark all of the harasser's emails as spam. Most email programs have a feature that lets you block emails by sender.
4
Block the harasser from contacting your via instant message or forum post. If you block the harasser in a forum, his posts will be visible to others, but you won't see them.
5
Report the harasser's behavior to the forum moderator or website owner. The moderator or owner may warn or ban the harasser from using the website again. If the harasser can make a new username on the website, though, this is only a temporary solution.
6
Tell the harasser's Internet Service Provider about his actions, if possible. It isn't always possible to find out a person's ISP. Some email addresses identify an ISP, such as those ending in @sbcglobal.net or @verizon.net. If you know a harasser's IP address, you can look it up online to find out the ISP, as well as the harasser's general physical location.
7
Report the harassment to the police immediately if you feel threatened or think the harasser intends to harm you.
Tips
check

Don't respond to an unsolicited or harassing email if you don't know the sender. This lets the sender know that your email address is active, and he will continue emailing you.

check

Search for your full name in Google or another search engine to find out what information exists about you online. This often reveals personal information that harassers can easily find. Remove as much of it as possible. For example, request that your name and other information be removed from online directories.
Warning
close

Never open an attachment a harasser sends to you via email. The attachment may contain a virus or other malicious files.
More Articles
Photo Credits
photo_camera

Comstock/Comstock/Getty Images