How to Reset Your Pattern Lock on a Droid if You Forgot It
by Melissa King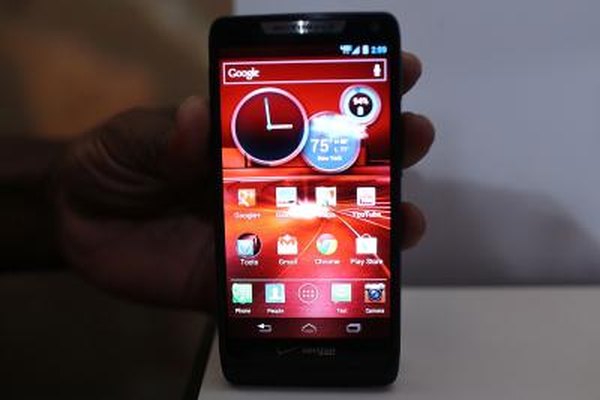 Your Motorola Droid's lock pattern keeps your data safe from snoopers, but if you forget it, you'll get locked out of your own phone. When this happens, you can't make calls, answers emails, use apps or access any files on the device. You can use your Google account to unlock the Droid and enter a new pattern. If you don't have a Google account or you've forgotten your login credentials, you'll need to reset the Droid.
Log In With Google Account
1
Power on your Droid and slide the lock icon to the right.
2
Draw an incorrect pattern on the Droid's lock screen. Enter the wrong pattern again within 30 seconds. Repeat this until you've entered the wrong pattern a total of five times.
3
Tap "Forgot Pattern?" Enter your Google account username or Gmail address and password. Tap "Sign In."
4
Draw your new lock pattern and tap "Continue."
Master Reset
1
Power off the Droid and slide open the keyboard.
2
Press "Power" and "X" until the Android Recovery screen displays.
3
Hold both "Volume" buttons for 10 seconds, and then release the "Volume Down" button.
4
Release "Volume Up" when the Recovery options screen appears.
5
Press the "Volume Down" key to select "Wipe Data Factory Reset." Press the "Center" button on the five-way navigation pad.
6
Select "Yes -- Delete All User Data," and then select "Reboot System Now."
7
Tap "Apps" when the Droid reboots, and then tap "Settings" and "Security."
8
Tap "Screen Lock" and "Pattern." Enter a new lock pattern and tap "Continue."
9
Draw the pattern again and touch "Confirm."
Tip
Even if your phone is locked, you can still place a call for help by tapping "Emergency Call" on the lock screen.
Warning
When you reset your Droid, all of your data and settings will be deleted.
More Articles