How to Reset Parental Controls on a Mitsubishi
by Chris Waller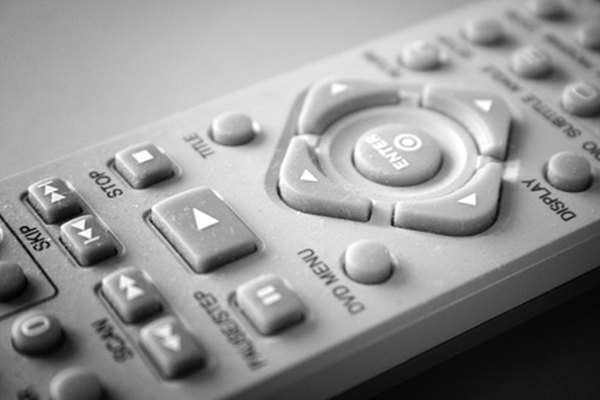 Mitsubishi televisions have many different options for your setup. Each television comes with a remote control that allows you to customize many different features. One of these features is the parental control, which allows you to block certain channels and programs from being watched by children you might have using the television. With the remote, you can reset the parental controls and set it up to meet your needs.
1
Turn on your Mitsubishi television. Press the "Menu" button on the remote. Using the "Adjust" arrows in the center of the remote, navigate to the "V-Chip Parent Lock" option and press the "Enter" button to access this sub-menu.
2
Reset the V-Chip passcode by pressing the "9" and "QV" buttons at the same time. This resets the previous passcode and prompts you to enter a new code using the number pad in the center of the remote. Enter in four digits and press the "Enter" button to save your code. Make a note of this code as you will need it to access channels blocked by the V-Chip once you have set it up.
3
Use the "Adjust" arrows to move up and down in the menu that appeared after you created a new passcode. The "Up" and "Down" buttons move up and down in the menu while the "Left" and "Right" arrows change the options on screen. Using these buttons, move to the "V-Chip" option and change the setting to "On." This will activate the parental controls on your television.
4
Adjust the other options on the "V-Chip" menu to meet your specific needs. You can change the TV and movie ratings that are allowed as well as specific situations such as "Adult Language" and "Violence." Choosing "Allow" will let anyone watching the television at any time to watch these types of programs. Choosing "Block" prompts the viewer to enter in the passcode to view the program. When you have changed these settings, move to the "V-Chip Hours/Lock by Time" option and press "Enter."
5
Set the hours that you want the television locked by using the "Adjust" arrows. Changing the time on this menu prompts anyone using the television between the hours you set to enter the passcode to watch television. When finished entering the times, press the "Menu" button to return to the menu and save your settings.
More Articles
Photo Credits
photo_camera remote control image by Hao Wang from Fotolia.com