How to Reset Mac Printer Settings
by Andy Walton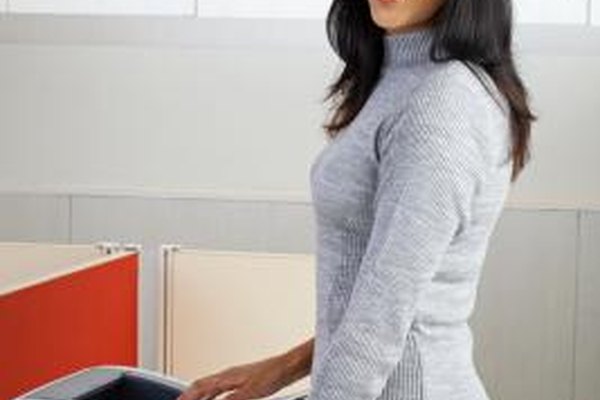 Apple's OS X operating system allows users to reset a Mac's printer settings to default via the Reset Printing System command. This function purges the Mac's print queue of all existing jobs and deletes the setup files of any existing fax modems, printers or scanners. Reset Printing System can help to resolve print issues caused by mis-applied settings or incorrect configuration, such as driver errors, stuck print jobs and communication issues between the Mac and printer.
1
Click the Apple icon and then select "System Preferences" to bring up the System Preferences menu.
2
Click "Print & Scan" to bring up the Print & Scan menu.
3
Right-click on the "Printers" list and select "Reset Printing System" from the pop-up menu. Click "OK" to confirm that you want to reset.
4
Enter your administrator username and password on the following window; then click "OK" to begin the reset process.
Warnings
close

Running Reset Printing System removes all previously configured printers, scanners and fax modems from your computer. These devices need to be manually re-added to your Mac's printer list before they can be used again.

close

Information in this article applies to Mac OS X Lion and Mountain Lion. It may vary slightly or significantly with other versions or products
Photo Credits
photo_camera

Visage/Stockbyte/Getty Images