How to Reset iTunes Settings on an iPad
by Amanda Gronot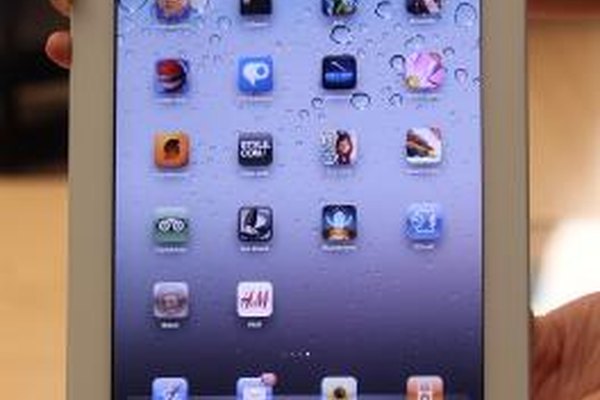 In order to manage the files on your iPad, you must use a computer program called iTunes. Every time you add songs, videos, calendar events or a new contact to your computer, you can connect your iPad and sync, or transfer, your files. Additionally, if you download files directly to your iPad, you can transfer them over to your computer. Occasionally you may want to change what files you want iTunes to sync. You can do this whenever you have your iPad plugged into your computer.
1
Connect your iPad to your computer with its docking cable. Open iTunes if it doesn't open automatically.
2
Select your iPad under Devices in the left-hand pane of the iTunes window. Information about your iPad appears in the center pane.
3
Locate the tabs above your iPad's information in the center pane. These include Apps, Music and Movies.
4
Click the Apps tab. Check the box next to Sync Apps if you have apps on your computer that you want to put on your iPad. Check the boxes next to the apps you want to sync in the list below.
5
Click the Music tab. Check the box next to Sync Music if you want your music files on your iPad. Choose from the options below to sync either your entire music library or just certain selections.
6
Click on the subsequent tabs and configure your settings accordingly.
7
Click "Apply" in the lower-right corner when you have finished configuring your settings.
Tip
check

Click the Summary tab if you want to simply restore your iPad to its factory settings. Click "Restore," then choose either Back Up or Don't Back Up in the dialog box that appears. Click "Restore."
Photo Credits
photo_camera

Mario Tama/Getty Images News/Getty Images