How to Reset the Ink on a Kodak ESP
by Charlotte Mission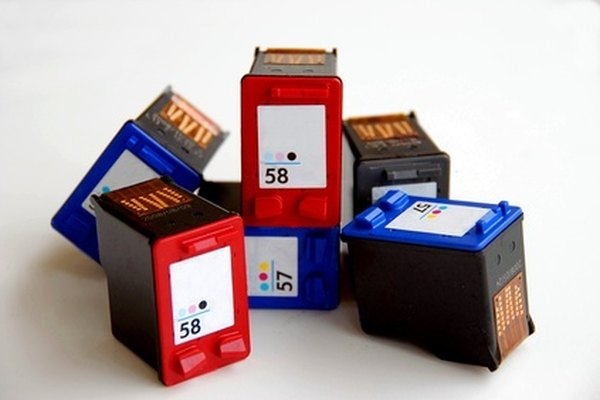 The Kodak ESP includes an internal memory chip that provides you with information about the state of your printer, including the amount of ink left in each cartridge. Although the ink levels that are reported in the Maintenance menu of the printer's on-board screen are usually accurate, the chip can experience errors that lead to incorrect readings. You can reset the printer to show the correct ink levels by performing a power cycle.
1
Open the internal compartment to access the ink cartridges.
2
Remove both cartridges from the printer.
3
Turn off the printer, wait approximately five seconds and then turn the printer back on. This process clears the previous ink cartridge reading from the machine's internal memory.
4
Replace the ink cartridges, turn the printer off and restart it after five seconds.
5
Open the "Maintenance" menu on the printer's on-board screen and confirm the ink reading in the "Check Ink Levels" option.
More Articles