How to Reset a Garminfone
by Jane Williams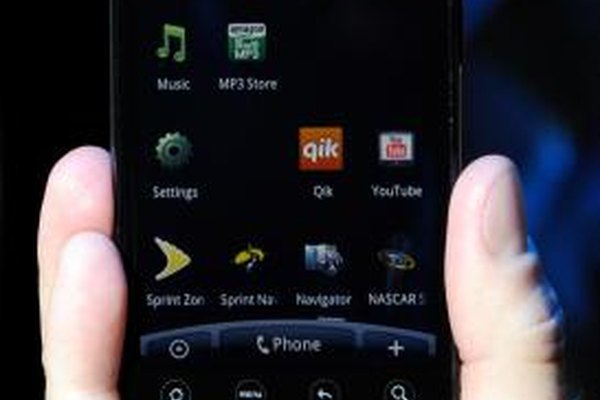 Whether you've forgotten your unlock code or just want to return your Garminfone to factory default settings, you need to perform a hard reset to clear all user data from the phone's memory. Despite the name, a hard reset isn't hard to do, but it will erase all your photos, files and personal information, so make sure you have backed up everything important before proceeding.
Reset Through the Phone
1
Back up all your data. Resetting the phone will erase all your contacts, photos and other personal information. Make note of any passwords saved on your phone and copy your important data onto your computer. Information saved on the memory card will remain intact.
2
Tap the "Menu" button. Select "Settings" and look under the "System" section. Tap "Privacy" and select "Master Clear."
3
Tap "Delete" when a popup appears asking if you wish to restore factory defaults and delete all user data. Tap "Delete" again when another popup appears to confirm you wish to continue. Your phone will restart and perform the reset.
Reset with Hard Keys
1
Power down the phone. If the phone is unresponsive from a forgotten lock code or total freeze, perform a battery reset. Remove the battery, wait five seconds, then reinsert the battery.
2
Press and hold the left directional key and the Power button simultaneously. It's easy to accidentally press the Up or Down directional keys on the directional pad at the same time, so take care to only press the left key.
3
Continue holding the left directional key and Power button as the phone powers up. After 10 seconds the message "WIPE USERDATA" appears. Release the buttons when this displays. The phone will reset, then restart.
Tip
check

Make sure your phone has a full battery charge before attempting a reset.
Photo Credits
photo_camera

Ethan Miller/Getty Images News/Getty Images