How to Remove a Registry Error
by Alan Temple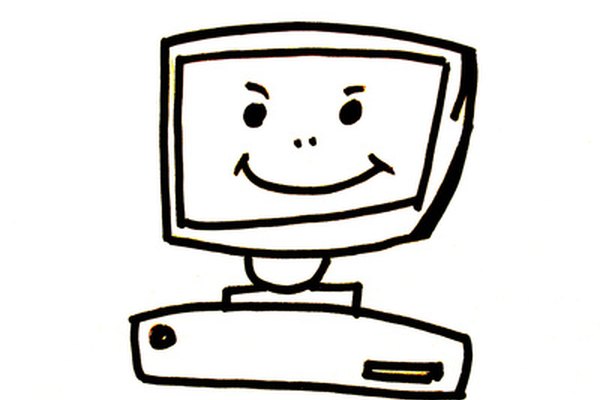 Errors in your system registry can range from a simple obsolete file to the presence of a truly dangerous, malicious entry. Generally these errors come from casual acts such as installing and uninstalling applications, running programs, browsing the Internet and changing system settings. During these processes many subkeys and values are added to the registry. It is possible to scan and delete many of these registry errors, and if you can identify the erroneous files you can go in and fix them yourself.
1
Run Disk Cleanup and Disk Defragmenter to clean up your system. Type "Disk" in the search bar. The two "Programs" results you get will be these two programs. Click on "Disk Cleanup" to run the program, then tick all the boxes at the next stage and click "Cleanup Disk" to cleanup your entire hard drive. Run the serach again, click on "Disk Defragmenter" and click on "Defragment Disk" at the bottom-right of the screen. These procedures will reallocate much of the space in your registry and get rid of empty spaces and erroneous files.
2
Scan your system with an antivirus application such as AVG, Kaspersky or Norton (see Resources) and then scan your system with an anti-malware program such as Malwarebytes, Spyware Doctor or Spybot (see Resources.) Delete malicious files, and note their names so you can search through the system registry for any traces of them.
3
Access the "Run" dialog box by typing "Run" in the Search bar and clicking on the "Run" program result. Type "regedit" in the "Run" dialog box and click on "OK" to enter into your system registry. You will see five folders in the left panel called HKEY_CLASSES_ROOT, HKEY-CURRENT_USER, HKEY_LOCAL_MACHINE, HKEY_USERS and HKEY_CURRENT_CONFIG. Click on these files and browse their contents in the right panel, looking for dangerous files.
4
Delete any files which have been shown to be malicious by your scans by right-clicking on the file names and clicking on "Delete" from the menu which pops up.
5
Click on "Save As" in the "File" menu. Name the edited registry something along the lines of "Registry 2" so it does not overwrite the backed up registry settings.
Warning
close

Save your system registry before you make any changes. In case you do more harm than good you can revert to the backup.
More Articles
Photo Credits
photo_camera computer image by Ewe Degiampietro from Fotolia.com