How to Remove Programs That Don't Uninstall
by Liz Turner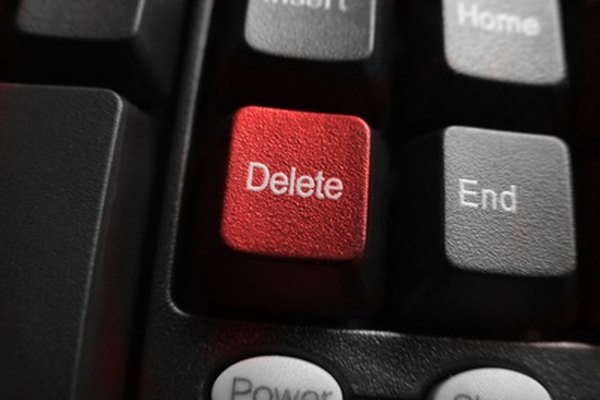 Computer programs are usually pretty easy to remove once you don't need them anymore--simply use the program's own uninstaller, or the Windows Add/Remove Programs tool. But every now and then you'll find a program that just doesn't want to go away---maybe parts have been deleted but it's still on your computer with seemingly no way to remove it. In that case, it's time to go under the hood and manually remove the program, or what remains of it.
Back up your registry. This is critical, since you'll be modifying the registry to remove the program, and if you make a mistake it could mean very bad things for your computer.
Find the program's folder on your hard drive and delete it and all the files in it. The folder will usually be in a directory similar to C:\Program Files\Company or Product Name\application.exe.
Go to "regedit." In Windows XP you'll click on the Start menu, then click "Run" and type regedit into the field, and hit "Enter." In Vista and 7, click the Start menu, type regedit into the "Search" field, and click on "regedit" when it appears in the results.
Go to "HKEY_LOCAL_MACHINE\SOFTWARE," find the folder for the application and delete it. Then go to "HKEY_CURRENT_USER\SOFTWARE," find the folder for the application and delete it. Use caution when performing these steps, since, for example, the folder that says "Microsoft" contains Windows, and should not be deleted.
Delete any shortcuts to the application by right-clicking on the icon and choosing "Delete."
Tip
check

If you're not comfortable digging around in your registry, there are uninstaller programs that will do the work for you (See Resources).
Warning
close

Backing up your registry is essential. If you're concerned at all about making changes to the registry, you can skip that step, although parts of the program will remain on your computer.
Photo Credits
photo_camera red botton delete in macro image by Alexey Klementiev from Fotolia.com