How to Remove Maps from a Garmin GPS
by Nathan McGinty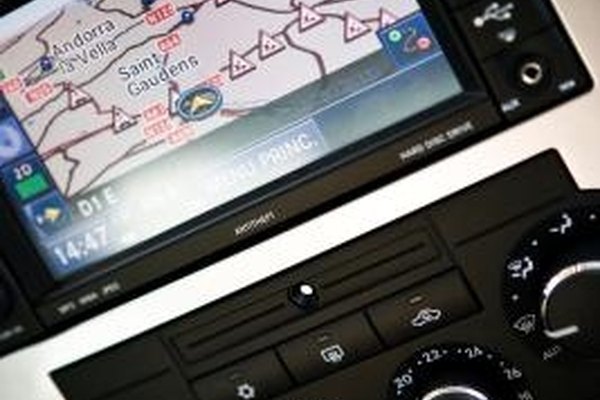 Owners of Garmin GPS models can update their device by deleting maps that are out of date or no longer needed. This can be done in a couple of different ways, depending on the equipment available. You can either hook up the unit to your computer and delete the maps directly off the GPS, or, if you have a card reader on your computer, you can remove the SD card from your GPS, plug it into your computer and delete files from there.
Deleting Maps from the Garmin Directly
1
Power down the Garmin by pressing and holding down the "Power" button.
2
Disconnect the Garmin from the mount if it is currently connected.
3
Connect the Garmin to a PC using the USB cable.
4
Press the "Power" button to turn on the Garmin. Watch the taskbar or your computer to follow the process of the computer recognizing the Garmin.
5
Double-click the Garmin device. Depending on your operating system, the Garmin may show up with the Garmin device name on your desktop, it may register as an SD Flash Drive on your desktop,or you may have to click the Windows Start button and navigate to it as you would an external storage device.
6
Locate the map that you would like to delete. Map files inside the Garmin with end with an "img" extension. These maps can be viewed with the Garmin Basecamp application that comes with most Garmin GPS models. If you don't have Basecamp installed on your system, download it for free at the Garmin site (See Resources).
Once you've pinpointed the map you want to delete, drag it to the Trash or Recycle Bin on your system.
Deleting Maps from a Memory Card
1
Power down the Garmin by pressing and holding down the "Power" button.
2
Disconnect the Garmin from any mounts, if needed.
3
Open the back battery cover and remove the battery.
4
Press gently on the SD card to eject it from the slot beneath the battery.
5
Insert the MicroSD card into a computer or card reader.
6
Double-click the SD drive icon.
7
Select the maps that you wish to delete by identifying them with the Basecamp software. Drag them to the Recycle Bin or Trash.
Warning
If you're unsure of which file to delete, leave it alone; deleting the pre-installed Garmin maps accidentally may cause your system to work incorrectly.
References
More Articles