How to Remove Footers in Microsoft Word Documents
by R.L. Cultrona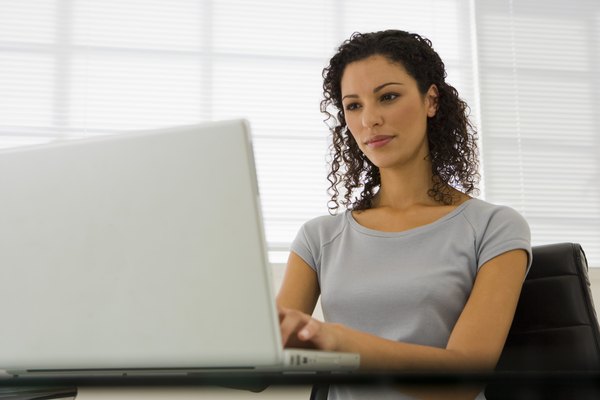 Microsoft Word has a function that allows you to add text to the bottom of every page of your document underneath the main body. This text is called a footer. If you have added a footer and then decided to remove it, you have to retrace the steps you used to create it in the first place.
1
Open Microsoft Word. Click on the "File" menu at the top of the screen and click on the "Open" command.
2
Browse through the documents on your computer until you find the document with the footer you would like to delete. Click on it to select it and then click the "Open" button.
3
When the file opens, click on the "View" menu on the top of the screen and select "Header and Footer."
4
Click on the "Footer" button on the "Header and Footer" toolbar that appears. This places a cursor in the footer area and gray out the rest of the document.
5
Highlight all of the text in the footer and press "Backspace" on your keyboard. This removes the footer from all pages. Click on the "Close" button on the toolbar to go back to the document. Click on the "Save" button to save your changes.
Tip
check

If you just want to delete the footer on certain pages, you must first set up sections to your document. When the document has sections, it is possible to change the headers and footers in just that section.
Warning
close

Make sure that you don't accidentally delete the header of the document instead. Click on the "Footer" button to switch to the footer section.
Photo Credits
photo_camera

Pixland/Pixland/Getty Images