How to Reinstall Some Missing Files
by Jonathan Langdon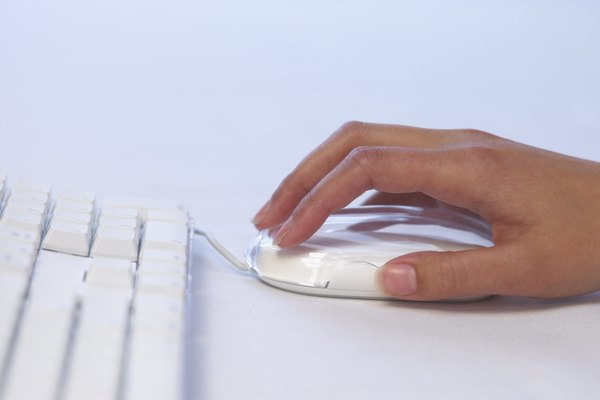 Important system files can go missing as software is installed and removed from Windows. Files can become corrupted by bad installations or deleted by other processes by mistake. Missing files cause programs to malfunction, error messages to appear and can make the computer unstable. The direct solution to recovering missing files is to reinstall the operating system, but that is an option of last resort. There are several methods for restoring missing system files to Windows without having to start from scratch.
1. Windows Update
1
Open the Start menu, click \"All Programs,\" and then click \"Windows Update.\"
2
Click the "Check for updates" link to have Windows Update scan the computer. Download and install the critical updates presented by Windows Update.
3
Restart the computer and check for the missing file. If the file is still missing, proceed below to Section 2 for Windows XP or Section 3 for Windows Vista and Windows 7. If a DLL file is missing, skip to Section 4.
System File Protection in Windows XP
1
Insert the Windows XP installation or recovery disc. Close the window that starts up with the disc.
2
Open the Start menu, click \"Run,\" and then type "sfc /scannow" in the field. Press \"Enter\" to run System File Protection. The process will run for several minutes then end without further notification. It will automatically replace missing or corrupted system files.
3
Restart the computer; the missing system files should be restored.
System File Checker in Windows Vista and Windows 7
1
Open the Start menu, click \"All Programs,\" click \"Accessories\" and then right-click \"Command Prompt.\" Left-click the "run as administrator" option.
2
Clear the command line by typing "cd\\" then press Enter. Type "sfc /scannow" then press \"Enter.\" The System File Checker scan will take a while to complete but does not require constant monitoring. System File Checker will report on any missing or corrupted files and replace them.
3
Restart the computer, and check for any missing file errors.
Missing DLL Files
1
Visit DLL-files.com and perform a search for the missing DLL file.
2
Download the ZIP archive containing the missing DLL file, then extract the DLL file into the System32 folder for Windows. The system folder can be found in the C:\\Windows\\ directory. Use the System64 folder if running a 64-bit version of Windows.
3
Open the Start menu, type "regsvr32" followed by a space and the DLL file name, and then press \"Enter.\" The "regsvr" command will register the DLL with Windows. Use regsvr64 for 64-bit Windows.
Tips
check

Membership to BleepingComputer.com is free although not required to use the File Database.

check

Windows System File Checker can be used in Windows XP.

check

DLL-files.com allows users to upload sought-after DLL files to the database.
Warnings
close

Solutions through System File Protection and System File Checker can override changes made by Windows Update.

close

Replacing missing DLL files will not always fix errors.

close

Some missing system files can only be recovered with a fresh installation of the operating system.
References
More Articles
Photo Credits
photo_camera

Burke/Triolo Productions/Brand X Pictures/Getty Images