How to Regram on Instagram
by Tammy Columbo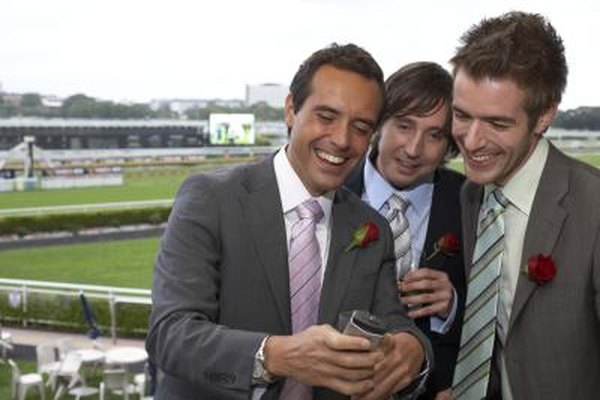 Regram is a app that enables you to quickly and efficiently resend, or "regram," Instagram posts from your iPhone. Regram fulfills the demand for a regramming feature that does not exist in the native Instagram Web application or mobile app. Browse posts from those you follow on Instagram in the Regram app, then share notable photos and videos on Instagram or Twitter with the app.
Regram Features
With Regram, you can republish photos and videos you find on Instagram without walking through the usual multi-step process of cropping and uploading the media you want to repost. Regram credits the original photographer, and you can show or hide the hashtag "#RegramApp" when tweeting regrams.
Regram Versions
Regram offers both free and paid versions of the software. Both versions are available from the iTunes Store. The free version enables users to repost images, but the paid version is required to regram videos. You must have an Instagram account in order to use either version of the Regram app.
How Regram Works
Regram integrates with your Instagram account and enables you to regram from your Instagram feed, likes or searches. When you regram an Instagram photo or video, you can share the post on Instagram or Twitter; you also have the option to save the content to your device.
Using Regram
Download the Regram app from the iTunes store, then install the app on your iOS device. Open the Regram app, log in with your Instagram account, then browse Instagram to find an image or video you want to repost. Tap the "Regram" button to repost the media. Select the color and type of watermark to imprint on the image, then tap "Instagram" to share the media on the photo sharing site. You can also tap "Save" to save the media locally, or tap "Post to Twitter" to tweet the post.
References
Photo Credits
photo_camera

David Woolley/Digital Vision/Getty Images