How to Register Your URL on the Web
by Heather Jones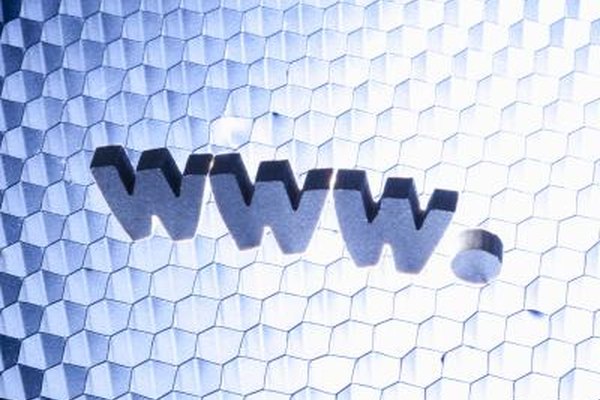 A URL (Uniform Resource Locator) is the full address of any website on the internet. To obtain a URL, you must first purchase a domain name. A URL will not work without one. With the full URL "http://www.domainname.com," the "domainname" section is the part that will need to be registered. Registering your domain name on the Web is simple once you find a domain registrar and choose a name that suits your website.
1
Decide on a name for your new domain. Make sure the name is something that will fit your website. Have a few other names in mind in case your first choice is unavailable.
2
Choose a registrar. You can register your domain with a domain registrar or with a web host. Browse different registrars and decide on one that is affordable and comes with the features you prefer. Many domain registrars and web hosts provide packages at different prices that include features such as memory space and custom email addresses.
3
Enter your chosen domain name into the appropriate section of the registrar's website. There will be a drop-down box or list of choices beside the space where you are to enter your domain name. These choices allow you to choose what comes after your chosen name, such as ".com" or ".net." Select the one you prefer.
4
Register your name. If the name you've chosen is available, the registrar will take you through a series of pages where you will have to enter your personal information. You are required to purchase your domain name, and credit cards or PayPal accounts are the only methods of payment. Most registrars will only allow you to purchase your domain name yearly, but some have options such as monthly or two years.
5
Write down or store all of your new account information with your registrar in a safe place. Familiarize yourself with where to locate your DNS (Domain Name Servers). These are important pieces of information required if you ever decide to transfer your domain name to a different Web host or registrar.
Tips
check

Some Web hosts offer free domain names if you purchase one of their web hosting packages.

check

To avoid being scammed for your money, check to see if the registrar you choose is registered with the BBB (Better Business Bureau).

check

Once you have a registered name, submit your full URL to search engines such as Google for free. This will enable the search engines to find your site and list it in the search results when they crawl the web.
References
More Articles
Photo Credits
photo_camera

ICHIRO/Stockbyte/Getty Images