How to Recover a Text on an Android Samsung
by Jasmine Carpenter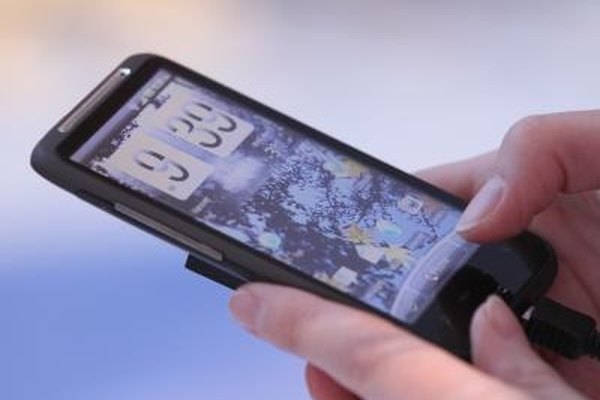 Use a SIM card data recovery software application that allows you to recover deleted text messages on your Android Samsung phone. You will also need a SIM memory card reader. You can purchase a memory card reader online or from your local electronics store. Be sure to remove the SIM card from your phone, and don't save any additional data on the card to prevent overwriting any text messages that you want to recover.
1
Select a data recovery software application from the Internet, and install it on your computer. Data recovery freeware and shareware such as "SIM Card Data Recovery," "Card Data Recovery" and "Wondershare Photo Recovery" will scan and recover any deleted text messages and files on your phone's SIM card. Double-click the data recovery installation icon, and follow the setup wizard's instructions for installing the software. After the installation is complete, look for the data recovery icon on your desktop.
2
Turn off your Android Samsung phone and remove the SIM card. Hold the device securely, and use your fingers to remove the back cover. Lift out the phone's battery and then slide or eject the SIM card out of its slot.
3
Place your SIM card into the memory card reader, and connect the data cable to a USB port on your computer. Windows will automatically recognize the memory card reader as an external device and assign a drive letter to it.
4
Go to your desktop, and double-click on the data recovery icon to launch the application. Select the file type that you want to recover. Click the "Scan" or "Start" button when you're done. In most cases, the data recovery software application will be able to recover deleted contact numbers, photos, videos and music files on your phone's SIM card.
5
Wait until the data recovery software finishes scanning your phone for any deleted text messages. Select the text message that you want to retrieve from the list of deleted files on your phone's SIM card. Click the "Recover" or "Recover All" button.
6
Press the "Browse" button, and select the file path for where you want to save the recovered text message. Click the "OK" button. Unplug the memory card reader data cable from your computer. Remove your SIM card from the memory card reader, and place it back into the slot on your Android Samsung phone. Replace the phone's back cover.
Photo Credits
photo_camera

Sean Gallup/Getty Images News/Getty Images