How to Record a Video From a Webcam on a Gateway Laptop
by Jeff Grundy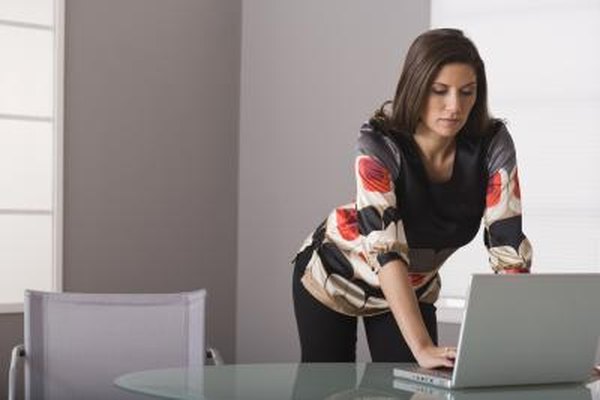 With your Gateway laptop computer, you can work and play almost anywhere. Many Gateway laptops have an integrated, wireless network adapter and built-in webcam that allow you to voice and video chat using popular client apps such as Windows Live Messenger, Yahoo Messenger and Skype, as well as on social networking sites like Facebook and Google+. In addition to using the built-in webcam for video chatting and calling, you can use it to record videos of yourself or others within the webcam's sensor area.
1
Launch the Camera Assistant Software application on the Gateway laptop by double-clicking the "Webcam" icon in the Quick Launch tray of the Windows taskbar (next to the date and time display). Alternatively, click "Start," "All Programs" and then click "Camera Assistant Software." The Gateway Web Camera toolbar appears on the screen.
2
Click the icon that resembles the silhouette of a person to power on the webcam and launch the preview screen. The Camera Assistant window opens on the screen.
3
Position the laptop so that your face displays clearly in the preview screen. Click the "Right Arrow" icon in the lower right corner of the Camera Assistant window. Choose the resolution size to use for the recording.
4
Click the "Video Camera" icon near the top of the Camera Assistant window. The current time and date display at the bottom of the preview window. Ensure that the Speaker icon in the lower left corner does not have a red "X" superimposed on it. Confirm your face is visible in the preview screen, then click the "Video Camera" icon again. The webcam begins recording.
5
Speak directly at the microphone on top of the Gateway laptop, next to the webcam sensor. Click the "Video Camera" icon again to stop recording.
Tips
check

The Gateway Camera Assistant program saves recorded videos automatically in the "My Videos" library, which you can access by clicking "Start," "Computer" and the "My Videos" link in the left navigation pane of the Windows Explorer window.

check

If the sound on the Gateway laptop is muted, you won't be able to record audio with the video. If the Speaker icon has an "X" through it, you can unmute the sound by clicking the icon once or pressing "Fn-PgUp" on the keyboard. Press "Fn-PgUp" again to increase the system volume.
References
Photo Credits
photo_camera

Jupiterimages/Comstock/Getty Images