How to Record With Logic Pro
by Alexander Abbott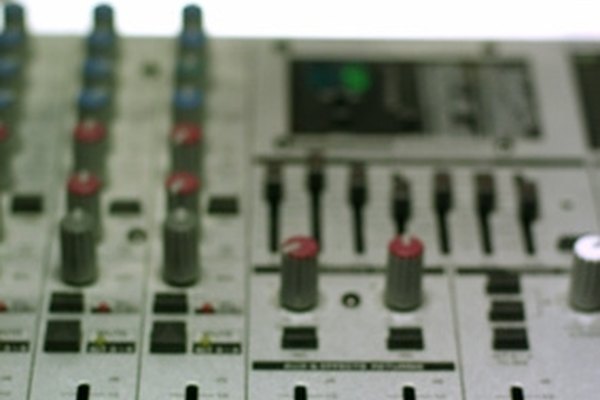 Logic Pro is a powerful audio recording and editing application from Apple. Logic Pro can be used to create unique and professional sounding recordings on your computer. Logic Pro has a wide variety of effects, software instruments, processing tools and editing functions, making it slightly more complex to use than other audio recording applications. Still, you can quickly and easily learn to use Logic Pro for your recordings by following a few basic instructions.
Install an audio interface on your computer. If you do not already have an XLR input, 1/4-inch input or other type of audio input installed, connect your audio interface and use the included software to install the necessary audio drivers.
Open Logic Pro from the "Applications" folder. Select "Empty Project" from the project templates dialogue box.
Create new tracks. Use the "New Tracks" dialogue box to enter the number of new tracks you want to create for your project. Choose "Mono" or "Stereo" from the "Format" options and select your desired audio inputs from the "Input" menu.
Arm a track for recording. Click on the small "R" button on one of your new tracks to arm the track for recording. Click the button with the red circle on the bottom toolbar to initiate the recording. Play the audio or MIDI sounds that you wish to record. Click the square black button to stop the recording.
Playback your recording to make sure there were no errors during the recording process. Click on the beginning of the time line for your recorded track. Press the space bar or click the "Play" button to begin playback.
Save your audio project. Use the "File" menu to name the project and to "Save" your Logic Pro project or "Export" to MP3 or other digital audio format.
References
Photo Credits
photo_camera home recording studio/mixer image by DWP from Fotolia.com