How to Recharge a Prepaid Mobile
by Ana Chandler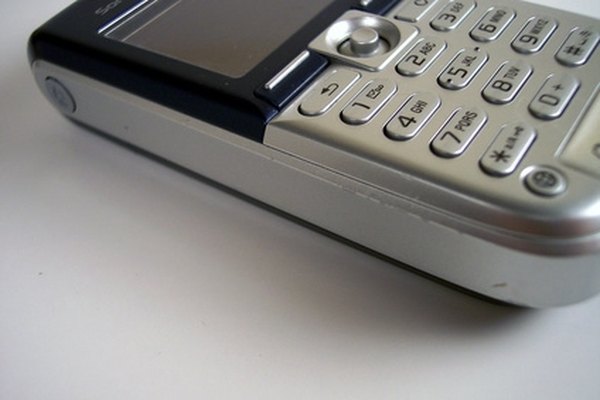 Prepaid mobile phones are inexpensive, basic cell phones with no contract. The minutes are sold in retail stores or online. You can activate your phone minutes by using the mobile phone, going online, or using a landline phone.
Recharge minutes with TracFone
Purchase your prepaid minutes from a retail store. Scratch off the silver area on the back of the card to obtain your PIN.
Add minutes to the phone by opening the main menu and choose "Prepaid," then "Redeem Airtime." Enter the pin number from your card. You will receive an on-screen message letting you know your minutes will be added shortly.
Add minutes to your card online by navigating to the TracFone website (see Resources for link) and clicking "Add/Buy Airtime" at the top of the page. Enter your phone's serial number and click "Add Airtime." Enter the PIN to add minutes.
Call 800-867-7183 from your home phone to add minutes to your cell phone. Enter your pin number when you are prompted.
Add Minutes with Virgin Mobile
Purchase a Top-Up card from a store. As of September 2010, they come in $10 to $60 denominations. Cards can be purchased with cash, credit or debit.
Visit the Virgin Mobile website (see Resources) and choose your country. Click the "Top Up" link from the right side of the top menu. You can enter your phone number and pin to add minutes directly from this page. You can also purchase minutes using a credit or debit card by creating an account and signing in.
Select "$," which is on the keypad of your Virgin Mobile phone. Select "Top-up" and pay for your minutes through the phone.
Add Minutes with AT&T;
Purchase a prepaid airtime card from a store. Locate the PIN on the back of the card. Add prepaid minutes from your mobile phone by dialing 61 or 800-901-9878 on a landline phone. Follow the prompts.
Visit the GoPhone website (see Resources). Choose the "Refill your minutes with a credit or debit card" option under "GoPhone Pay as You Go Customers." Click "Go" and enter your mobile number and click "Continue." Pay using your credit or debit card.
Purchase your prepaid card and dial 888 + your pin number. Press "Send," and you will be notified of your new prepaid balance.
Photo Credits
photo_camera a grey cellphone image by timur1970 from Fotolia.com