How to Recharge Lithium-Ion Batteries
by Kat Black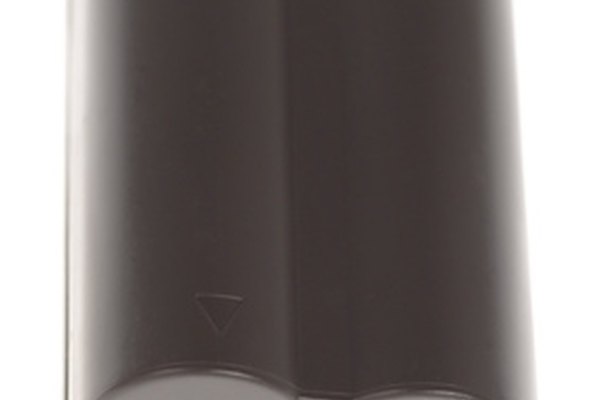 Lithium-ion batteries are made of stable lithium compounds and are designed to be recharged hundreds of times. They are not to be confused with lithium batteries, which cannot be recharged at all. In contrast to nickel-based batteries, lithium-ion batteries do not need to be primed, i.e., fully charged and discharged, before use. These batteries come in a variety of sizes to fit cell phones, laptops, digital cameras, portable audio equipment and PDAs. Each size battery requires a specific charger to limit the voltage and to monitor the temperature so that the battery does not ignite.
Plug the charger into the appropriate power source, such as a wall outlet, USB port or car cigarette lighter.
Locate the adaptor port on your electronic device. If you have trouble finding this port, refer to the user's manual.
Plug the other end of the charger into the adaptor port. If your device is on, the screen will indicate that the battery is charging.
Tip
check

Lithium-ion batteries are recyclable. Take your used lithium-ion batteries to a recycling center.
Warning
close

Lithium-ion batteries can ignite if not charged properly. Be sure to use manufacturer-approved chargers for your electronic devices. These chargers regulate voltage and temperature to prevent fires.
References
More Articles
Photo Credits
photo_camera Li-Ion accumulator BP-511 for digital cameras isolated on white image by Olga Sapegina from Fotolia.com