How to Reboot or Reset An iPad
by David Weedmark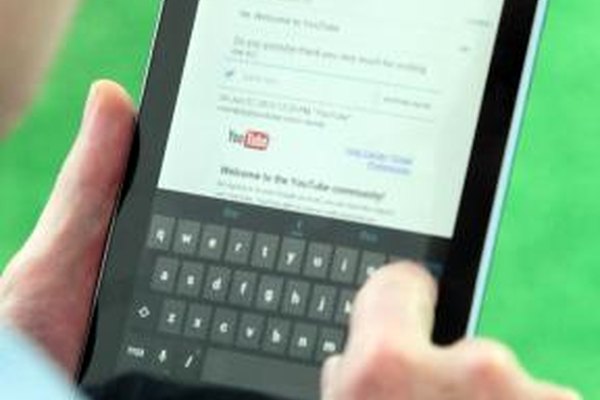 Just like rebooting a computer, rebooting your iPad is often a good way to clear memory or resolve problems with an app that has become unresponsive. Rebooting is simply a matter of turning off the iPad and turning it on again. If this doesn't work, sometimes it's necessary to reset the iPad. In worst-case scenarios while troubleshooting problems, or if you need to clear all the data from the iPad, you can reset the device to its factory settings. This last measure erases all data and history from the iPad and returns the device to the same state it was in when you first took it out of the box.
Rebooting an iPad
1
Press and hold the "Sleep/Wake" button on the edge of the iPad for up to five seconds or so until the red "Slide to Power Off" arrow appears on the screen.
2
Slide the arrow to the right by dragging your finger across the screen. A spinning disk appears indicating that the iPad is turning off. When the disk disappears the iPad is off.
3
Press the "Sleep/Wake" for up to three seconds until the Apple logo appears on the screen. The iPad turns on and your lock screen appears after about five seconds.
Resetting an iPad
1
Press and hold down the iPad's "Sleep/Wake" button and "Home" button simultaneously.
2
Wait for at least ten seconds for the Apple logo to appear on the screen.
3
Release the buttons and wait for the iPad to restart.
Resetting to Factory Default Settings
1
Ensure that all your data is backed up, either by syncing the iPad to iTunes on your computer or uploading to iCloud.
2
Tap the "Settings" icon on the iPad home screen. Select "General." Scroll to the bottom of the page and tap "Reset."
3
Tap "Erase All Content and Settings." The iPad will delete all history and settings, including apps that were downloaded. When the process is complete, a slider will appear on the bottom of the screen that says "Slide to Set Up."
4
Slide the "Slide to Set Up" slider with your finger. Select "Set Up as New iPad" to begin using it as if it were a new iPad. Select "Restore from iCloud Backup" to restore your apps, photos, music and files from iCloud. Select "Restore from iTunes Backup" and connect the iPad to your computer to retrieve your backed-up files and apps.
Tip
check

The Reset section of the Settings menu also gives you the option to reset only your network settings, keyboard dictionary, home screen layout and location warnings. You can reset any of these without affecting other settings or losing other data.
Warning
close

Restoring any iOS device, including the iPad, to factory defaults will delete all of your data. Anything not backed up will be lost forever.
Photo Credits
photo_camera

Mathew Sumner/Getty Images News/Getty Images