The Reasons MSConfig Will Not Open
by Kenneth Schroeder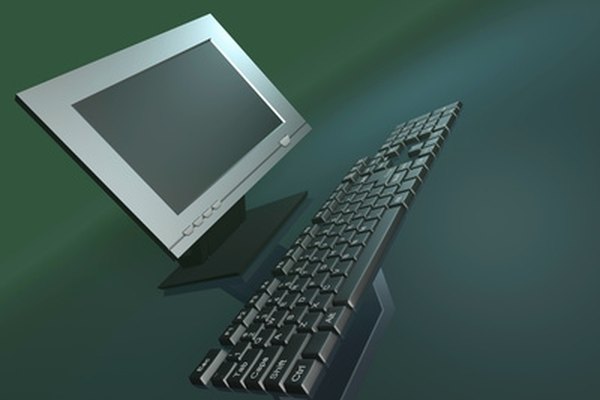 When MSConfig cannot be opened, the user and computer face potentially severe consequences, as this failure points to system infection or file system errors. MSConfig, or Microsoft System Configuration Utility, is a built-in troubleshooting utility for Microsoft Windows operating systems. In Vista or Windows 7, it is known simply as System Configuration, but performs the same functions. Using MSConfig, it is possible to alter many system and service settings on a Windows computer to reveal and repair system errors.
Malware or other Software Threats
The primary cause of MSConfig failing to operate properly is malware, or a system infection of some sort. Viruses, scareware (malicious programs that pretend to be anti-virus programs), and a host of other types of malicious software intentionally disable MSConfig to prevent the user from troubleshooting the system. If this is the case, MSConfig will either not open at all, or will open briefly and then crash without warning. Typically, an MSConfig error caused by malware will not generate an error message.
File System Errors
At its core, Windows is simply an organization of files and commands that instruct the system on how to function correctly. When basic Windows components like MSConfig fail to load or operate properly, a file system error may be the culprit. A file system error is a mishandling of certain important files within the operating system, and can be caused by a missing file, or by a file with corrupted data. These errors reveal themselves after a system failure of some sort, such as a crash or an improper or interrupted shutdown. If this is the case, MSConfig will either not open or will crash, but will generate an error message and number. To determine if this error is caused by a missing file, go to C:/Windows/Services Pack/i386/msconfig.
Anti-Virus False Positive
Although rare, legitimate anti-virus programs can prevent MSConfig from operating properly. A false positive means that the anti-virus program believes a safe file or program is actually malicious, and the anti-virus program will go through the process of preventing them from opening, and will generate an error message. If this is the case, disabling the anti-virus program will generally resolve the issue. However, this is only a temporary solution; a long-term solution must be found, as it is unsafe to use a computer which is not protected by some sort of anti-virus program.
User Does Not Have Administration Privileges
On later versions of Windows, such as Vista and Windows 7, certain features cannot be opened without administration privileges. If the user profile does not have administration permissions, MSConfig simply cannot be used by that user profile. Logging in through the administrator's profile will allow MSConfig and other system functions to be accessed and used.
References
More Articles
Photo Credits
photo_camera computer image by Orlando Florin Rosu from Fotolia.com