How to Put a Weather Forecast Text Image on My Site
by Foye Robinson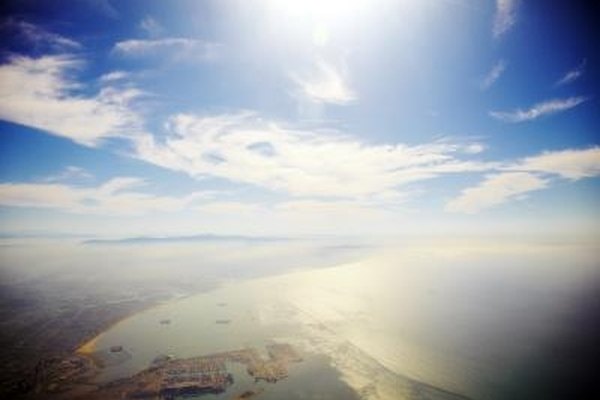 A weather forecast widget displays the current weather. Adding one to your site only takes a few minutes since the code is generated for you. Visitors can change the zip code on the widget to their local area. Most weather widgets include a combination of text and image and may be customized to match your website's theme. You can place the widget on the sidebar of your site, so it won't interfere with other content.
The Weather Channel or Yahoo! Weather
Customize a weather forecast widget for your website at Weather.com or Yahoo! Weather.
Enter the default location and select the measuring system: standard or metric. Select an orientation and theme.
Click the "Get the Code" button to generate the code.
Highlight and right click on the code. Select "Copy" from the pop-up. To paste the code into your Web page, jump to the "Add Code" section.
Weather Underground
Build a weather text image at Weather Underground.
Select the "New Stickers" tab and type your location into the "Input your location" text box. Click the "Find" button.
Select the weather station you want to use and the units of measurement you prefer, "English," "Metric" or "Both." To change the color of the widget, click a sticker color under the image you want to use.
Click on the sticker to use it. A pop-up window opens with the generated HTML code.
Click the code in the text box to highlight it. Right click and select "Copy." Proceed to the "Add Code" section to insert the code.
Add Code
Open a text editor, such as Notepad, EditPad or TextPad.
Select "File" and "Open" to retrieve the HTML file you want to modify. Double-click it in the dialog box.
Place your cursor after the opening "<BODY>" tag and click where you want the forecast to appear.
Right click and select "Paste" from the pop-up menu to insert the code.
References
More Articles
Photo Credits
photo_camera

Thomas Northcut/Photodisc/Getty Images