How to Put a PayPal Link on Your Website
by DaveB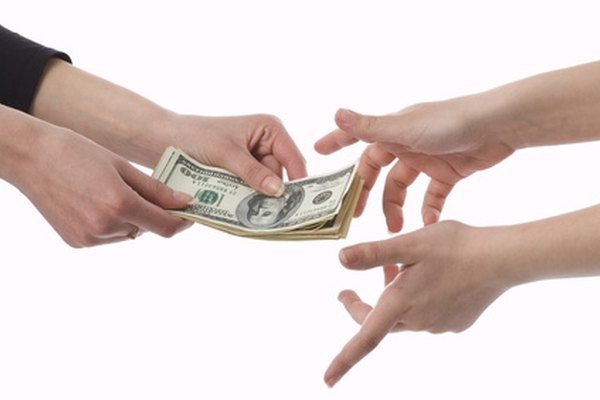 PayPal is one of the leading methods for accepting payments online. Adding a PayPal link to your website is really quite simple. A little snippet of code will give your website the ability to accept payments or donations.
Instructions
Log in to the PayPal account that will receive the funds from the PayPal link. This should be a personal or business account that you have already set up.
Click on the "Merchant Services" tab. This tab should be visible right after you log in--the fourth tab from the left.
Click on the link for the type of PayPal button you want to create. For this example we will use one of the simplest: "Buy Now."
Fill in the fields for your button. You must at least fill in "Item Name" and "Price," as they are required. "Item Name" should describe what the person is receiving from you when they click the button. "Price" should be the amount of money that will be transferred when the button is clicked. You may want to explore some of the other fields at this point. You may skip the items marked "Step 2" and "Step 3" completely if you like.
Click on "Create Button" at the bottom of the screen to create the code for a basic button. This will take you to a new screen that will contain the HTML code you need to paste in to your web page.
Copy the generated HTML code to your clipboard by clicking the "Select Code" button, right-clicking the selected text and selecting "Copy."
Log in to your website editing tool and navigate to the place where you want to place the PayPal button. Be sure you are in a place that will allow HTML code to be inserted.
Paste the PayPal HTML code that you copied into the HTML.
Tips
check

It is always wise to test any changes to a web page after making them. Try using the button to see if it works the way you were expecting.

check

You can edit your button by clicking the link "Go back to edit this button," which appears after you have generated the code.

check

The person sending you payments does not have to have a PayPal account. PayPal will accept credit cards directly.

check

You can create a test PayPal account using the PayPal "Sandbox," which will allow you to test out your button without using real money.
Warning
close

If you use PayPal to take payments or donations, remember that PayPal takes a small percentage for itself. For amounts under $3,000, it takes $0.30 + 2.9 percent. See the article resources section for a link to the full pricing details.
Photo Credits
photo_camera money makes money image by Andrey Andreev from Fotolia.com