How to Put an MP3 From a CD Onto iTunes
by Christina Shaffer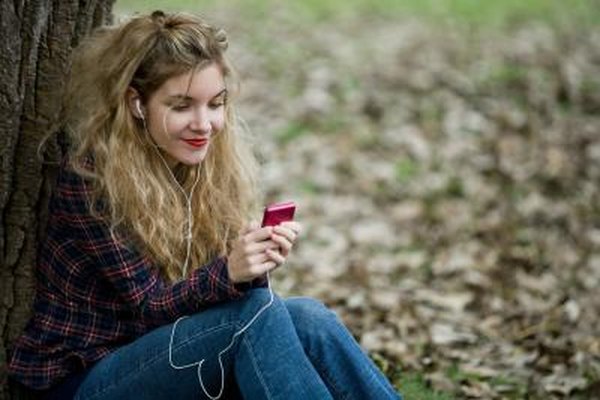 Though iTunes allows you to purchase and download music from the Apple iTunes Store, you can also import MP3s from a hard drive or a CD. The process of importing music from a CD is called ripping. In iTunes, CDs containing MP3s are ripped in ACC format. To import MP3s from your CD in MP3 format, you can change the application's import settings. Once the CD files are imported, you can create a playlist or simply listen to your favorite tune on your laptop or desktop computer.
1
Double-click your iTunes desktop shortcut to launch the music application. If you do not have a shortcut, go to the Window's Start menu, click "All Programs" and select iTunes.
2
Insert the CD that contains MP3s into your computer's disc drive. iTunes will automatically recognize a CD that contains MP3 files and display a list of available music tracks. If the Autoplay dialog box appears on the screen, click the "X" button to close the window.
3
Click the "Edit" tab and select the "Preferences" option. An iTunes window will appear on the screen.
4
Click the "General" tab, and then click the "Import Settings" button. The "Import Settings" window will appear. Click the "Import Using" drop-down menu and select the "MP3 Encoder" option. The MP3 Encoder option will rip the MP3s on your CD in MP3 rather than the default format. Click "OK" to apply your new settings.
5
Determine which MP3s you want to import from the CD to your iTunes music library. Each track will have a checked box to the left of the song title. Remove the check from each song that you do not wish to import to iTunes.
6
Edit the song information for each MP3 that you are ripping; doing this now makes it easier for you to locate a song in the future. To edit the song information, right-click a song title and select the "Get Info" option. Click the "Info" tab and enter the song, artist and album names. Click the "OK" button to apply the changes.
7
Click the "Import" button to rip your selected MP3s to iTunes. The "Import" button is located at the bottom right corner of the iTunes screen.
References
Photo Credits
photo_camera

Jupiterimages/Photos.com/Getty Images