How to Put a Movie on an iPad
by Andrew Mikael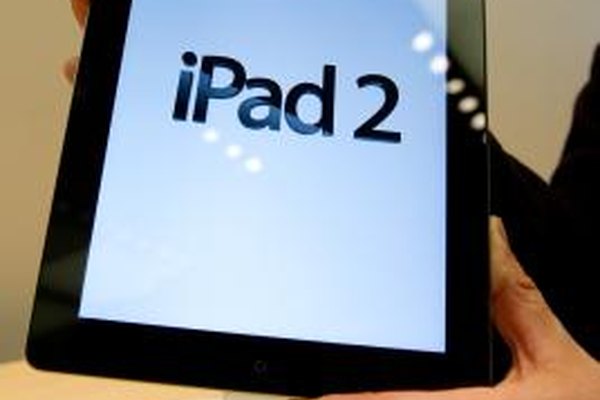 IPad tablets work with many different varieties of media, from music and podcasts to Web videos and entire feature length films. If you want to store a movie on you iPad, you can transfer it from a computer using the free iTunes software, which can also convert incompatible videos to a format that can play on the iPad.
1
Open iTunes. Outdated versions of iTunes will not work properly with the iPad. To update an installation, click the Help menu and choose "Check for Updates."
2
Locate the movie you want to transfer in the iTunes library. If it is not already in the library, click the File menu and select "Add file to library" to add a file stored on the computer. The iTunes Store tab also lets you download new videos to the system's library. Films and custom clips will appear in the "Movies" section of the Library pane, and television shows purchased from the iTunes store will appear in the "TV Shows" section.
3
Click once on the movie to highlight it in the window. Click the "Advanced" drop-down menu and select "Create iPad or Apple TV Version."
4
Wait for iTunes to finish converting the movie. This may take some time depending on the movie's original format, resolution and length. Progress will display in the playback area at the top of the screen, as well as in the "Converting" playlist. The converted movie will appear next to the original file in the Library.
5
Click and drag the new file over the iPad's icon in the list of devices and wait for the transfer to finish. Unplug the iPad by clicking the eject icon in iTunes. Access transferred movies from the Videos app.
Tip
check

If you have a movie in the MPEG-4, H.264, M4V, M-JPEG, MOV or MP4 format, you don't need to convert it for use on the iPad. The device works natively with these media formats. Transfer a movie in these formats from iTunes, or download it directly to the device using the built-in Safari browser for immediate playback.
Photo Credits
photo_camera

Ian Gavan/Getty Images Entertainment/Getty Images