How to Put Designs Around Your Facebook Picture
by Kevin Lee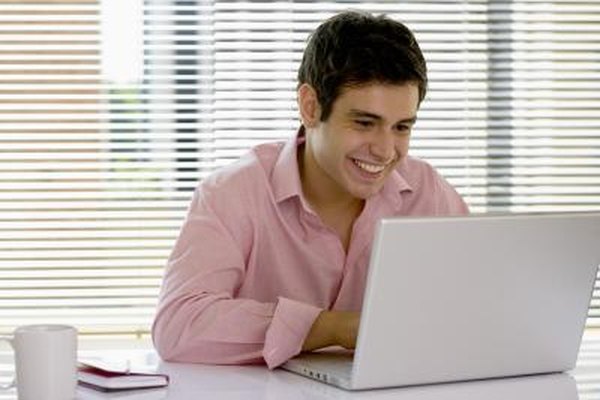 With millions of people competing to get attract visitors to their Facebook pages, it helps to think creatively when designing yours. Since images are critical components in the Facebook experience, you have to make yours stand out from the rest. One way to do that is to use designs instead of borders to surround your pictures. When you're in a carefree mode, for instance, you might place smiley faces around a Timeline photo. If you can't draw, you can use your mouse to add shapes and other designs to any picture.
Load Image
1
Launch Paint and press "Ctrl-O" to display your hard drive's folders and files. Find a picture you'd like to use on Facebook and double-click that picture to display it on the canvas.
2
Click "File" and then click "Properties." Type "1000" in the "Width" text box and "1000" (without the quote marks) in the Height text box. Click "OK" to save your changes. Doing this makes the canvas larger and gives you more room to work.
3
Click "Select," then click your picture's upper-left edge. Hold down your mouse button and drag it down towards the right to draw a rectangular selection around the picture.
4
Release the mouse button, press "Ctrl-X" and then click a point in the center of the canvas. Press "Ctrl-V" to paste the image there. This action moves your picture to the center of the canvas where you can surround it with designs.
Add Designs
1
Click the ribbon's "Home" tab and click one of the shapes in the Shapes section. Click a location outside your pictures -- such as its upper-left edge -- hold down your left mouse button and drag the mouse slightly to draw the shape you selected. For example, if you selected a star, Paint draws a star.
2
Click one of the colors in the Colors section, click another shape and draw it at another location around your picture. Paint uses the color you selected as the shape's outline color. Press your arrow keys to reposition the shape if it's not in the exact location you need.
3
Draw another shape at a new location, click "Fill" followed by "Solid Color." Move to the Colors section, click a new color and then click the "Fill with Color" button in the ribbon's Tools section. Paint fills your shape with the color you selected.
4
Click "Select" and draw a rectangle around everything you drew. Click "Crop" and note that Paint shrinks the canvas and moves your new picture with designs into the window's upper-left edge.
5
Click "File," click "Save As" and select one of the image formats. Those formats include PNG, JPEG and GIF. If you are saving a photograph, choose JPEG. Choose PNG if the picture is an image such as a line drawing or logo that doesn't have many colors. Type a name for your file in the "File Name" text box and click "Save" to save it to your hard drive. Upload that image to Facebook whenever you like.
Tips
check

Get as creative as you like when adding designs around your picture. Click "Brushes," for instance, and you can select a brush and draw anything you like around the picture.

check

Adjust the size of the lines you draw by clicking "Size" and selecting a line size.

check

Press "Ctrl-Z" if you make a mistake to undo any previous change.
Photo Credits
photo_camera

Creatas Images/Creatas/Getty Images