How Do You Put a Book on the Kindle Once the File Is Saved?
by Christina Shaffer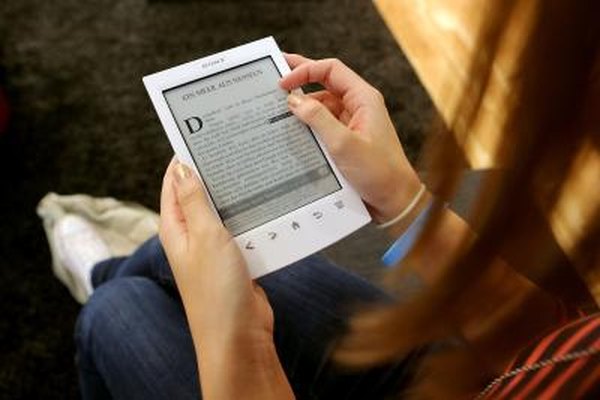 Offering more than one million books, Amazon is one of the most widely used sites for Kindle users. When you purchase and download an eBook using your Amazon account, the file saves automatically to the "My Kindle Content" folder on your computer. To transfer the eBook to the Kindle, use the USB cable that came with the device. If you downloaded an eBook from an alternative site, verify that the file is compatible with your Kindle model. While most Kindles support eBooks in AZW, MOBI, PRC and TXT formats, some models such as the Kindle Fire also support eBooks saved in PDF format.
1
Connect the Kindle to the computer with the device's USB cable.
2
Go to "Start" and select "Computer."
3
Double-click the "device" icon in the Devices with Removable Storage pane. If you have a Kindle Fire, open the "Internal Storage" folder after you double-click the "device" icon. You will notice the "Documents" folder in the Windows Explorer Window.
4
Open the My Kindle Books folder, which is located in the Documents folder. To get to the Kindle folder, go to "Start" and type "My Kindle Books" (without quotations) in the Windows search box. Click "My Kindle Books," which appears in the search results under Documents.
5
Select the eBook you want to transfer to the Kindle, then drag the selected file to the "documents" folder in the Windows Explorer window. The eBook transfers to the device automatically.
6
Eject the Kindle safely from the computer. To eject the device, click the up-arrow icon on the Windows System Tray, right-click the "USB cable" icon and select the "Eject" option.
Warnings
close

EBooks downloaded through an Amazon account are compatible only with the Kindle model that is registered to the account.

close

If you downloaded an eBook from an alternative site and the file includes digital rights management (DRM) encryption, the book may not open on the device.
References
More Articles
Photo Credits
photo_camera

Hannelore Foerster/Getty Images News/Getty Images