How to Protect Your Privacy On The Internet
by Kay Bosworth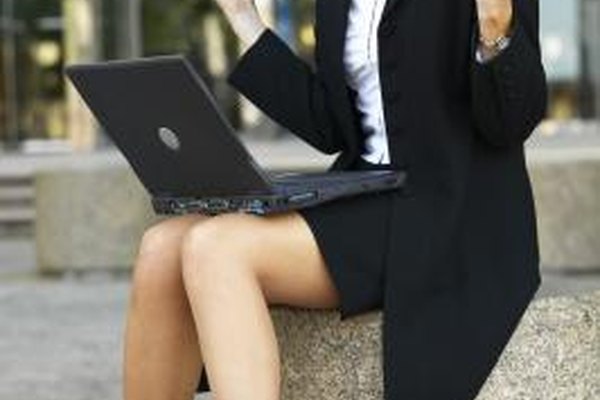 The Internet offers a wealth of information, entertainment and communication options, yet every time we log on, we leave little pieces of ourselves out there in cyberspace. Learn how to protect yourself from identity thieves, spies and just plain busybodies.
Personal Privacy
1
Create a separate "public" email address for posting in chat rooms, mailing lists and newsgroups --- where others can collect email addresses --- and keep your main address for personal mail. If your public address attracts spam, cancel it and open a new one. Use a different address and user name for online shopping and banking. Create strong passwords with at least 14 characters consisting of numbers and letters. Never respond to spam email. Even asking to be removed from a spam mailing list only confirms that your address is active.
2
Keep personal information to yourself in chat rooms, social networks and dating sites. Job seekers should remember that potential employers might be checking social network sites. Type your name into several search engines to see how you appear on the Internet. If friends have posted inappropriate photos or information about you on their blogs or social network sites, ask them to remove it. Remember that your employer may monitor email that you send from your work computer.
While it is necessary to give your real address when you order merchandise, on some sites you might wish to give a phony address, such as a city and zip code that do not exist. Required information is usually marked with an asterisk; don't volunteer other information.
3
Use a credit card, not a debit card, to make online purchases so that you can see charges before you pay them. Be sure that the site is secure before using a credit card. The site's Web address, or URL, should show a closed padlock and begin with "https://." If the site's URL is just "http://," test its security by adding an "s." If that addition produces an error message or a message that the site does not exist, it isn't protected. Don't use it.
4
Read carefully the privacy policy of any site with which you plan to do business. Watch out for hidden fees and automatic billing. If there is no privacy policy, go elsewhere. If a website has a box giving permission to send information and offers, or to share your address, uncheck the box.
Computer Security
1
Guard your "cookies," those little pieces of information stored on your computer that allow you to log into sites without retyping information. Some companies can track the pages you visit. See if your browser allows you to turn on cookies as needed and then disable them.
2
Avoid downloading toolbars that often accompany free software; these can collect information on Web-surfing habits. Delete "phishing" emails that appear to be from your bank or other businesses if they ask you to update your password or account number.
3
Beware of spyware that tags along with games and other applications that you install on your computer. These spies report back to the application's company on your Internet habits. Use a spyware removal program to get rid of them. Consider encryption software, such as Pretty Good Privacy.
4
Turn off your home computer when you are not using it. Broadband cable modems and DSL lines that run day and night are vulnerable to hackers who can help themselves to credit card numbers, passwords and other personal data. If your computer doesn't have a firewall, install one to help protect you from such attacks. Install antivirus software and keep it up to date. Never use a public computer for banking, shopping or paying bills, and avoid using your laptop or cell phone over a public wireless network.
Photo Credits
photo_camera

Hemera Technologies/AbleStock.com/Getty Images