What Is the Proper Height to Hang a Plasma TV?
by Laura Nyaronga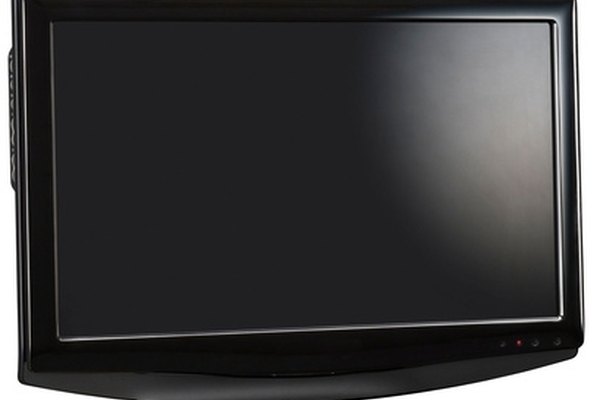 Plasma TVs are becoming quite popular, especially since their prices have come down in recent years. Since plasma TVs have a flat screen, it is ideal to hang them on the wall instead of clogging up space with entertainment centers. There are a few rules concerning the installation of a plasma TV.
Distance
The distance from the TV to the viewer needs to be taken into account. Placing the TV too far or too close can hinder the viewing experience. Generally, nine feet from the screen is the ideal viewing distance for a 42-inch plasma TV set. There is a broad range, however, to accommodate all viewers' preferences. The nearest seating position should be no closer than twice the screen width and no farther than five times the width.
Height
How high to place the TV on the wall depends on the viewer. The general rule of thumb is that the center of the screen should be at eye level when seated. It's helpful for two or more people to hang the TV. One can hang it while others decide how high the TV should be. Usually, it's around 40 to 45 inches above the floor.
Cables and Cords
TV owners should also consider hiding the ugly cords from view. It's easy to run the cables through the wall if it is being hung on drywall. If the TV is being hung on a brick fireplace, an electrician might have to be called in.
More Articles
Photo Credits
photo_camera full hd lcd tv image by mattmatt73 from Fotolia.com