What Programs Do I Need at Startup in Msconfig?
by Dan Blacharski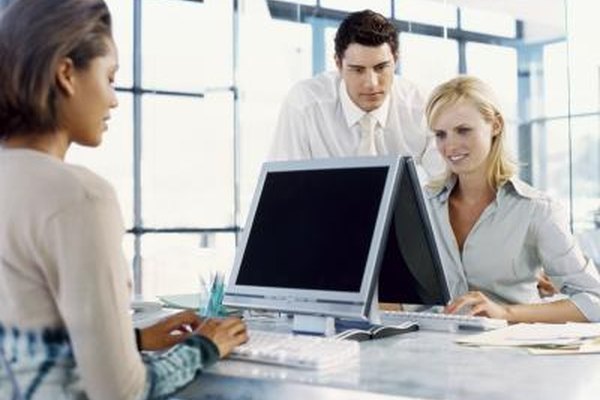 The MSconfig utility is simply a tool that launches several programs automatically when Windows is launched. Those auto-starts will usually include all background Microsoft programs, certain programs that are used every day, and other assorted utilities. From time to time, a rogue program can make its way into the MSconfig program and cause the boot process to slow down. Not everything in the startup menu really needs to be there, and a periodic review helps keep the Windows startup process streamlined.
Run a Test with a Clean Boot
Before deleting any items from the startup menu, it may be useful to perform a "clean boot." This disables all non-essential startup items. Launching with a clean boot gives you an opportunity to see if the slow startup time or hangs that you may be experiencing are corrected -- and this will confirm that the problem is resulting from somewhere in the msconfig utility. Then, you can go back and try to find the culprit and delete it. Perform a clean boot by calling up the System Configuration dialog. Select the "General" tab and enable "Selective Startup." De-select "Load Startup Items." On the "Services" tab, select "Hide All Microsoft Services," and select "Disable All." When the computer prompts you to do so, select "Restart." The computer will then re-start using only essential services. If it starts faster, then it's time to delete some of the unnecessary programs.
Determine What to Keep
Simply put, if you use a program every day, it may be a candidate for including in the startup menu in msconfig. The only caveat is that as more items are added, the boot process becomes slower. Most of the items from Microsoft and Intel are keepers -- you need those to make the computer function. Background utilities, security programs, antivirus scanners, device drivers and the like are also all needed. Software updaters may also be useful to keep, as these utilities provide automatic updates to many common programs.
Eliminate Unnecessary Programs
Cloud hosting services like Dropbox, or backup and synchronization utilities like SugarSync often install themselves in your startup menu. There is a practical reason for this, as file hosting and synchronization often occurs in the background. Sometimes though, these programs consume a lot of resources at boot time, and you can de-select them from the startup process. Be aware though that if you do so, you still may need to manually launch them on a daily basis to ensure your backups are regularly taking place. By the same token, you may even find some "orphaned" items in msconfig that launch, but are nonetheless never used. Games and communication tools will also frequently be seen in the startup menu, and these can easily be disabled and just launched as needed.
Understanding Program Names
The Startup menu in the System Configuration dialog shows everything that launches automatically at startup. Determining which programs are not necessary can be difficult. Some of the items listed are easy to understand, for example, Windows Live Messenger, Dropbox, and Skype are clearly designated. But what do you do when you see items like "HpqSRmon Application," or "MUI StartMenu Application"? Some of those names are not obvious to most users, and you may be unsure as to whether you need them or not. Since these items come from a wide array of vendors, there is no comprehensive list that includes every possibility, though the searchable database at [Pacman's Portal](http://www.pacs-portal.co.uk/startup_search.php) comes close.
Call in the Experts
Finally, be aware that disabling the wrong process could cause some serious problems, so if you are unsure of the use of a particular item, seek expert advice. In addition, startup processes can be streamlined on a continuous basis by deploying registry cleaner programs from time to time to make managing the startup process easier.
Photo Credits
photo_camera

Stockbyte/Stockbyte/Getty Images