How to Program an ESI Phone System
by Chris Waller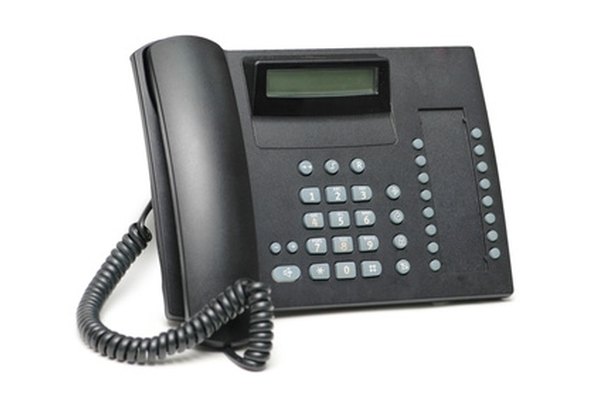 The ESI phone system is a series of office telephones that you can connect together to form a communications system for your employees. Each person will have their own workstation that will allow them to answer calls at their own extension, save messages in a voicemail system and make calls to outside lines. Each of these workstations can be programmed by the user to save their frequently used numbers into a speed dial system, allowing them to make calls faster.
Pick up the receiver of your ESI phone. Press the "Program" button on the face of the phone. This will access a menu with many different options. You will hear a voice instructing you on how to access programming. Press the "2" button when prompted to enter the key programming menu.
Press "2" when prompted to save "Station Keys." This option will allow you to save extension numbers within your office to quickly dial another desk or coworker by pressing one button. When asked by the voice, press the button you want to save the extension to. Wait for the tone, then use the number pad to enter in the digits of the extension.
Press "3" on the main programming menu when prompted to save "Speed-Dial Keys" which allows you to program an external number into your phone. When you hear the prompt from the voice on the line, press the programmable button you want to save this number to. Wait for a tone, then press the button you push to access an outside line, followed by the country code, area code (if long distance) and the number. When finished, hang up the receiver to save your progress.
Pick up the receiver at any time to dial one of your programmed numbers. Simply pick an open line on your phone and press the programmed button corresponding to the number you want to dial.
References
Photo Credits
photo_camera Office phone isolated on the white background image by Elnur from Fotolia.com