Problems in Opening PDF Files
by Nick Davis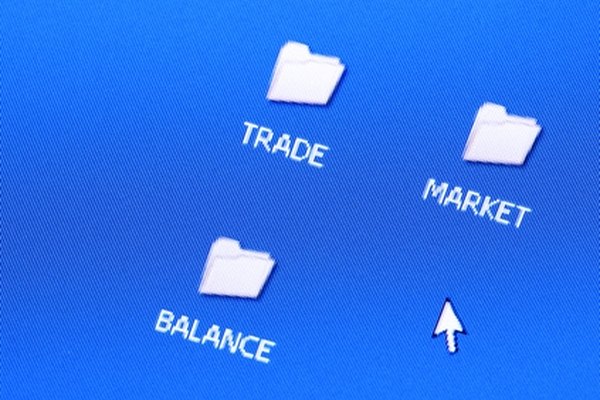 Portable Document Format (PDF) files let you share documents with others in a format that multiple platforms can open. The files require a special reader program, available for free from a number of providers, for viewing. PDF files also contain graphics, pictures, charts and even website links for accessing additional information. But like other computer files, problems do arise and PDF files may or may not open properly.
Internet Browser Issue
If attempting to open a PDF file within your computer's Internet browser by clicking on a hyperlink, you may encounter an error stating the PDF file cannot open. The error occurs when your Internet browser is missing the plug-in component for opening PDF files within the browser. The error also occurs when a PDF file is corrupt.
PDF File Downloading To Your Computer
You click on a hyperlink within your Internet browser to view a PDF file, but the file downloads to your computer instead of opening is a problem with your PDF reader's configuration that is preventing PDFs from opening within your browser. The PDF reader's "View In Browser" or "Web Browser Integration" setting is not selected.
Blank White Screen
Another problem you may encounter while trying to open a PDF file is a blank white screen after clicking on the PDF's link within your browser. The problem is related to a missing ActiveX component for opening PDFs, if using Microsoft Internet Explorer or a missing plug-in if using another type of browser—Firefox, Netscape or other browser. The problem also occurs if your computer's PDF reader is not launching properly or is already running as a background process.
Multiple PDF Readers
Having multiple PDF readers on your computer also causes problems in opening PDF files. Your computer may launch two or more PDF readers at the same time and the PDF file freezes and fails to open or will open with a red "X" on the screen.
Operating System Not Recognizing PDFs
If your computer's operating system doesn't contain an association for the PDF file type, your computer's PDF reader cannot launch properly and open the PDF file. This problem occurs after removing one or more PDF readers from your computer and your operating system's configuration doesn't search for a new PDF reader.
Photo Credits
photo_camera trade,market and balance folders on the pc screen image by Alexey Klementiev from Fotolia.com