Problems With Everio MediaBrowser
by Melissa King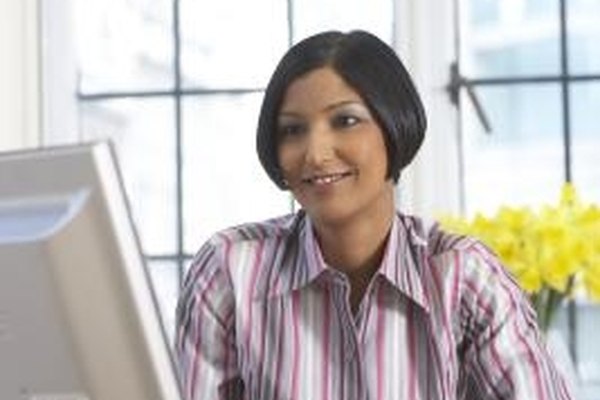 Everio MediaBrowser 4, an application bundled with the JVC Everio series of camcorders, allows you to upload and manage media on your computer. Everio MediaBrowser 4 launches when you connect your JVC camcorder to a computer. Occasionally, your computer may not recognize the connected camcorder and the application will not open. Other problems also sometimes occur, including issues with media uploading, video and music.
Common Software Problems
If the computer does not recognize your JVC camcorder when connected and the Everio MediaBrowser 4 software does not start, make sure that you have turned on the camera and that you have installed the MediaBrowser 4 application. Use a different USB cable or connect the camcorder to a different USB port. Restart the computer and disconnect all other USB devices. Everio MediaBrowser 4 may conflict with other writing software. Uninstall the other software. If problems continue, uninstall and reinstall MediaBrowser 4. If Everio MediaBrowser does not fit on the computer screen, the monitor resolution is set below 1024-by-768; select a higher resolution.
Video Problems
Everio MediaBrowser allows you to create AVCHD discs, but only certain DVD players have the ability to play them. Ensure that your DVD player has AVCHD-playback capability before inserting a disc. If you insert an AVCHD disc into a non-compliant player, the player may malfunction. If you wish to create DVD video discs, you first need to download the DVD-Video update from the Pixela Corporation website. This update gives you the ability to make DVD videos but only works with MediaBrowser 4. MediaBrowser also takes a long time to recognize a new memory card inserted into the camcorder, particularly if the card contains large video files. Do not remove or insert a new card while MediaBrowser is reading the files.
Music Problems
If you have trouble adding music files to MediaBrowser 4 in a certain format, you may need to change the format first. MediaBrowser 4 does not support MP3 files of variable bit rate (VBR) where the bit rate changes throughout the song. This produces higher-quality audio, but also a larger file. MediaBrowser 4 only supports MP3 files with a constant bit rate. The software supports WAV files in 32kHZ, 44.1 kHz and 48 kHZ stereo or monaural.
Upload Problems
Everio MediaBrowser lets you upload your videos to websites such as YouTube and Facebook. You cannot upload videos longer than 15 minutes to YouTube due to the website's file length restriction. Shorten the file by selecting "Length" in the Edit Movies menu. Video sharing sites may also restrict the number of videos you can upload per hour. If you experience other uploading problems, do not use the "Direct" picture quality option. This option sometimes causes conflicts with the uploading process. If you cannot upload to any site, your computer's security software may be blocking Everio MediaBrowser from accessing the Internet. Most firewalls and security programs give you the option to allow certain programs Internet access. Unblock MediaBrowser from the restricted-access list and try to upload again.
References
Photo Credits
photo_camera

Polka Dot RF/Polka Dot/Getty Images