Problems With a Wireless Network Connection on a Dell Inspiron With Vista
by Rebecca Mecomber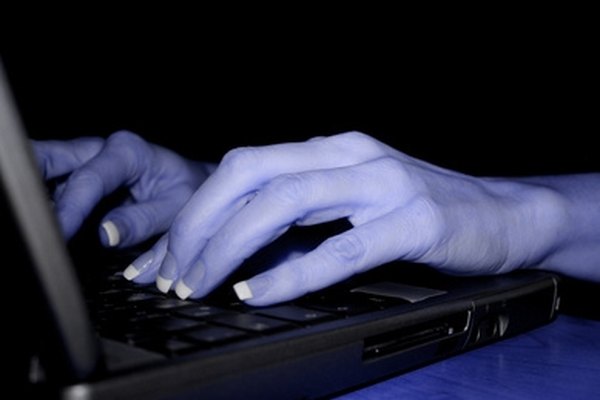 Due to the immense complexities of wireless Internet connections, problems with Wi-Fi may be difficult to diagnose. Dell offers Inspiron Vista users recommendations for troubleshooting wireless connectivity problems. In some cases, the problem may include more than one issue. When diagnosing wireless problems, it is best to check the most basic possibilities first.
Problem With Wireless Switch
Some Dell Inspiron laptop models are equipped with a physical wireless on/off switch; other models use the F2 key to activate or deactivate the wireless function. In order to receive any wireless signal, the switch must be turned to the "on" position. Dell recommends that you position the laptop to within 10 to 20 feet, in case signal interference is disrupting the wireless signal.
Problem With Router or Network Security
In some cases, the router's wireless signal may need to be reset. Dell suggests that you unplug the router from the power source for 30 seconds and reboot the router. The Inspiron may automatically detect the refreshed wireless signal or may need a reboot.
Problem With Internet Connection
The Dell Inspiron may not detect any wireless signal because your Internet connection may be down. Internet outages are usually brief. A call to your Internet service provider may be warranted if your Internet service outage is extended. Once service is restored, the Inspiron will automatically detect the wireless signal.
Problem With Wireless Driver
Dell and Microsoft Windows periodically issue software updates. Depending on your Inspiron model and the software installed, new driver software may solve or exacerbate wireless signal problems. Vista's Device Manager utility allows you to manage installed and updated driver software.
Problem With Software
A firewall or other software may be blocking the wireless signal. Microsoft suggests temporarily disabling the firewall to test for connectivity. Be aware that disabling the firewall poses a security risk. Other software may be uninstalled or disabled. The Vista System Restore utility can set the computer files back to a previous point in time.
More Articles
Photo Credits
photo_camera laptop image by Angie Lingnau from Fotolia.com