My Printer Won't Print Online
by Contributor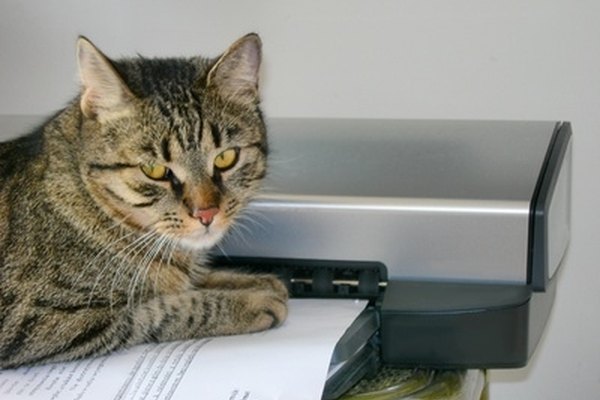 We tend to take our printers for granted. We click the "Print" button without a second thought, and our documents print. As soon as your printer stops working, however, you realize you no longer know what to do. There are many reasons that a printer could stop printing online. Luckily there is a list of simple troubleshooting steps you can take before replacing your printer or calling a repair service.
Check that all cables and plugs between your computer and printer are attached correctly.
Restart your printer. Turn it off and on, which erases the memory and will sometimes fix the problem, particularly if it results from a communication or network error.
Press "Ctrl + P" to bring up the printer properties box. Check whether you have "Print to File" selected. If you do, click to unselect it. Restart your browser and try again.
Select "Print Preview" from the "File" menu of your browser. Make sure the page displays correctly. Change the "Scale" settings if you have problems with images or text being cut off.
Make sure your printer's IP address is correct. Access your network settings and check that they are configured correctly. Check your USB cable and make sure your computer is acknowledging the connection.
Download the newest driver your printer manufacturer offers on their website. Reinstall your printer with the new driver.
Uninstall your printer as a last resort.
Tip
check

Only wireless or networked printers will have an IP address.
References
More Articles
Photo Credits
photo_camera dun cat - printer image by Maria Brzostowska from Fotolia.com