How to Print Something as a PDF
by Nicole Byerly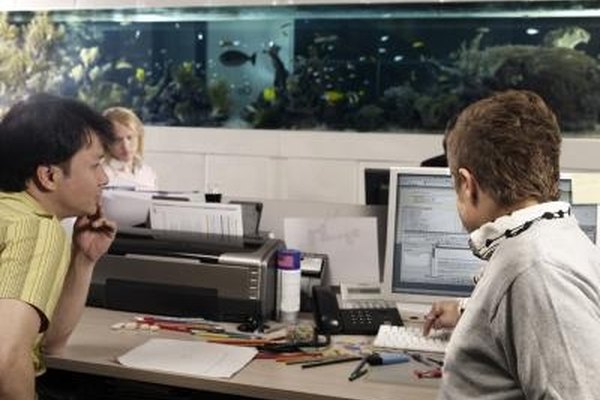 PDF or Portable Document Format is a file format developed by Adobe. You can transfer, read and open PDF files on multiple operating system platforms without fear of data loss, design or layout corruption. If you have a file that is not a PDF file, you can easily change the file to a PDF for saving, viewing, or printing purposes. After you download one of the free PDF printer programs available, you can print something as a PDF in less than five minutes.
Download and install a free PDF printer converter on to your computer. Cute PDF, Do PDF, and BullZip all offer free programs you can install on your computer, which allow you to print something as a PDF.
Open the document you want to print as a PDF. PDF printer converters are programs that work with any Windows program, which allows you to print photos, word documents, or any other type of file you have.
Click the "Print" option on the file. This will cause a pop-up window to load on your screen displaying a variety of printing options.
Click on the drop arrow next to the top, left box that is labeled "Printer Name." Select the name of the PDF converter file from the list.
Click the "Print" button to begin the process. Another box will pop-up, prompting for a name and location to be specified for the file. Type in a name for the file and select the desired save location. Click "OK" when finished.
Open the folder containing the file. Click on the file and open it in a PDF program such as Adobe or Foxit. Click the "Print" option again to print the file to your printer.
References
Photo Credits
photo_camera

Patrick Ryan/Lifesize/Getty Images