How to Print From an IPod
by Tyson Cliffton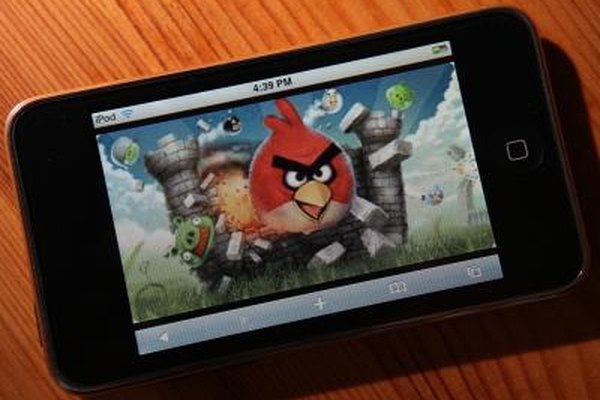 The AirPrint feature for the iPod Touch enables you to print files from your Apple device to an AirPrint printer on the same wireless network. To take advantage of this utility, you must have a third-generation iPod Touch running iOS 4.2 or later. AirPrint-enabled printers are available from a wide array of manufacturers, including HP, Canon, Brother and Epson. To ensure the highest quality printing experience, update the firmware in both the iPod Touch and the AirPrint-enabled printer to the newest version.
1
Turn on your AirPrint printer and ensure it's connected to the same wireless network as your iPhone.
2
Open the app containing the document you want to print, then navigate to the document.
3
Tap the icon resembling a piece of paper with an up-arrow to view options for sending the file to another application, such as the Message or Mail, or to a printer through AirPrint. Some applications have a left arrow to view these options.
4
Tap "Print" and then "Printer" in the Printer Options screen to display a list of AirPrint printers connected to the same wireless network.
5
Tap your AirPrint printer. Depending on your printer, additional options may display to select the number of copies to print, double-sided printing or a page range.
6
Tap "Print" to print your file.
Tip
The App Store includes additional printing apps if you have a printer that doesn't support AirPrint.
More Articles