The Best Free Powerpoint Templates
by Heather Kinn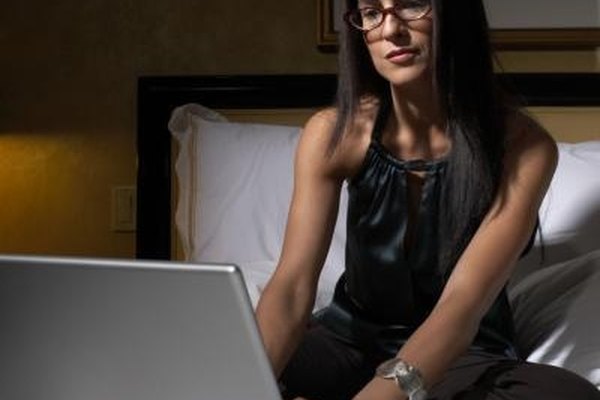 Microsoft PowerPoint is a great way to create interesting presentations that will engage your audience and educate them about your topic. If you make lots of PowerPoint presentations then you may want to add new slide templates to keep your audience engaged and interested. You can download free templates at various sites on the net.
Microsoft.com
You can find free PowerPoint templates at Microsoft Office's official site, office.Microsoft.com/en-us/templates. The advantage to downloading from Microsoft is that some of their templates have instructions on how to use them as well as on how to use PowerPoint in general. If you are unfamiliar with using templates with PowerPoint, this is beneficial,because some free sites have templates but provide no instructions. On Microsoft's template site, you may filter by product or by category. Each page has multiple templates with a preview thumbnail. Once you've chosen a template, you may have to download an Active X control in order to save the template to your hard drive. If you are unsure of where to save it, put it in the download folder and unzip it. Open PowerPoint, and it will allow you to search and add it to your slides.
Indezine.com
Indezine.com offers pages and pages of free PowerPoint templates, both business-oriented and casual. You can search by color, pattern and category. Categories include anatomy, animals, education, sports, travel, medicine and many more. Indezine.com does not have animated backgrounds.
M62.net
M62.net offers a variety of free templates in various categories. They have clean and professional looking slides. M62.net offers customization of slides and presentations, and also offers general PowerPoint training, but this is at a cost and you have to contact them to determine prices.
BrainBetty.com
BrainBetty.com offers both free and paid templates for users to download. The site is arranged in long, thin columns and each category has a graphic thumbnail along with a text description, which is both attractive and user-friendly.
PoweredTemplates.com
This site offers a variety of templates including designs for PowerPoint, Word, brochures and websites. Users can browse the site but in order to download templates you must register with a valid email address. Each template is offered in a free or paid version, and the paid version offers more features, such as graphs, more slide variations and built-in charts.
User-made templates
Finally, if you want a free, personalized PowerPoint template, you can use your own images to create a slide. Insert an image, send it to back, and add text or graphics as is appropriate for your presentation. Don't be afraid to experiment and be creative.
References
Photo Credits
photo_camera

Andrea Chu/Digital Vision/Getty Images