How To Post a Word Document Online
by Wes Simons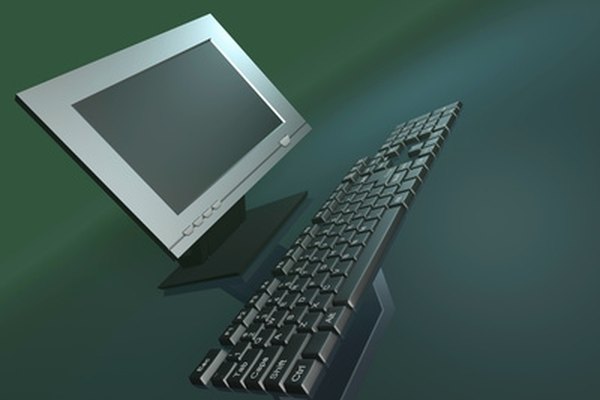 Being able to post a word document online is a valuable skill for office employees and for personal computer users. By posting a document online, you will be able to share information with coworkers without wasting paper and printer ink, and you can also make your documents available on any computer that is connected to the Internet. Documents that are stored online can also act as a backup in case your hard drive crashes or your computer stops working.
Uploading Files to Google Docs
Navigate to the Google Docs login (see Resources) . Sign in with your exisiting Google account, or register an account with Google by clicking "Create an account now." This will enable you upload your own documents, and give other people the option to make their documents available to you. After registering your account, sign in at the Google Docs login screen.
Click the "Upload" button from the upper left corner of the screen.
Click "Select files to upload." Navigate to the file that you want to upload and click it once to highlight it. With the file highlighted, click the "Open" button in the lower-right portion of the pop-up box.
Upload more than one file by clicking on the "Select more files" option. Repeat Step 3 and Step 4 until all of the files that you want to upload have been selected.
Check or uncheck the box labeled "Convert documents, presentations, and spreadsheets to the corresponding Google Docs formats." Unchecking this box will cause files to remain in their original format. Checking the box will convert files to the Google Docs formats. Either choice is acceptable, although converting to Google Docs format may remove certain formatting options.
Click the "Destination folder" button. Choose the folder you want to store your documents in. You can edit your folder settings by selecting "My Folders" from the left side of the screen on the Google Docs homepage.
Press the "Start upload" button to begin uploading your files to Google's servers.
Return to the Google Docs homepage by clicking the Google Docs logo or by clicking "Back to Google Docs."
Check the box next to the item that you wish to share. Press the "Share" button in the menu directly above the document list. From the dropdown menu, select the "Sharing settings" option. From here you can select who is able to view your document, whether it is everyone online or a specific person.
Tips
check

You can alter your sharing settings so that certain people can always view your documents. This enables office workers to share work much faster.

check

Files converted to Google Docs formats will be more accessible, but will also likely loose some formatting. Not converting files preserves their original formatting, but people viewing the document must have compatible software.
Warning
close

Be careful about who your share your documents with. Uploading important information, i.e. social security numbers, credit card numbers and bank accounts, is not recommended.
Photo Credits
photo_camera computer image by Orlando Florin Rosu from Fotolia.com