Plotter Vs. Wide Format Printer
by Laurie Scott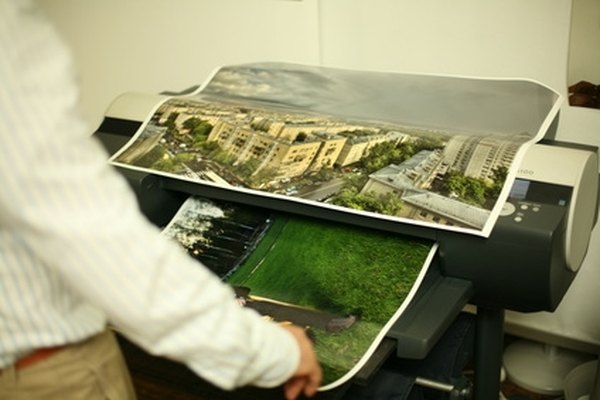 Plotters and wide format printers both print large high-quality images. The main difference between the two is that plotters draw continuous lines to create images. Wide format printers simulate lines by printing a series of dots.
Features
Typical plotters can print images ranging from 24 inches wide to six feet wide. Plotters are commonly used by engineers or architects who need to print technical drawings. Typical wide format printers print from 13 to 19 inches wide. Wide format printers are often used by businesses that create signs, banners and posters.
Costs
Most plotters cost more than $5,000, and ink is also expensive. Wide format printers are affordable for small businesses. Businesses that print in large quantities may find it more economical to buy a printer, as opposed to paying a high fee each time they use a copy shop.
Considerations
Examine the features, ease of use and customer service options before purchasing a plotter or wide format printer. Check the maximum dots per inch (DPI) and print speed. The higher the DPI, the sharper the image. Ease of use would cover everything about the printer, from installation to configuring print settings.
More Articles
Photo Credits
photo_camera The printer image by vin5 from Fotolia.com