Phones That Are Comparable to the iPhone
by Anthony Bonesarelli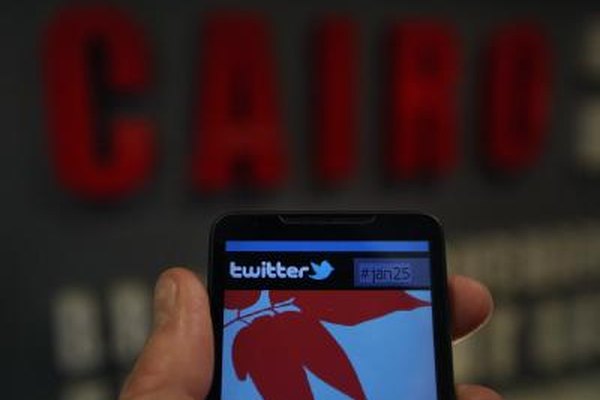 The release of the iPhone skyrocketed the popularity of smart phones for everyday consumers. Despite its trendy status in consumer culture, however, the iPhone is not the only powerful touch-screen smart phone on the market. Because of Apple's initial exclusive deal with AT&T, other service providers and cell phone manufacturers relied on alternative operating systems (namely BlackBerry and Android) to compete with Apple's popularity. As a result, there are a number of worthwhile smart phones available in addition to the iPhone.
BlackBerry Storm
The BlackBerry Storm is one of the manufacturer's only phones with a completely touch-based interface. The Storm uses a virtual keyboard with SurePress technology for all of your typing needs. The phone also houses a 3.2 megapixel camera for photos along with a built-in flash. With additional media cards, the user can expand the device's minimum 128 MB memory to two GB. The phone can play most audio and video files and it is enabled for access to BlackBerry's App World, Bluetooth, Wi-Fi and 3G networks from a variety of service providers.
Motorola Atrix 4G
Like the iPhone, the Atrix utilizes a touch-based interface with no external keyboard. Internally, the phone runs a 1GHz dual core processor, while operating on the Android 2.0 platform. Android supports Flash-enabled Web pages (unlike the iPhone's operating system). The home screen can run several widgets for quick access to social networking notifications, contacts and text messages. A high-capacity hard drive (up to 16 GB) allows ample space for music and a variety of Android apps as well as any photos or recordings taken with the phone's five-megapixel HD video camera. The Atrix, which also carries a front and rear facing Webcam, can also be directly connected to a widescreen docking station with the Webtop application.
Samsung Focus
Running the Windows mobile operating system, the Samsung Focus also incorporates strictly touch-based operation on its four-inch screen. The smart phone features a five megapixel HD video camera with a built-in flash. Memory starts at a base capacity of 8 GB, but it can be expanded with media SD cards up to 32 GB for your music and app storage. The Focus supports Bluetooth and Wi-Fi connectivity. The Windows Phone 7 operating system uses a heavily widget-based interface with access to its own apps developed specifically for Windows Mobile users.
HTC EVO Sprint 4G
With a touch-screen interface, access to the 4G network and HDMI support for its on-board, eight megapixel HD camcorder, the HTC EVO is at the forefront of modern smart phone technology. The phone is equipped with an 8 GB microSD card for memory, but that can be swapped out for a card with a higher capacity. In addition to the main camera, a front-facing 1.3 megapixel Webcam allows the user to stream video while operating the phone. The EVO supports the Android 2.1 operating system, which enables access to a huge app store with resources to customize and enhance the functionality of the device.
References
Photo Credits
photo_camera

Peter Macdiarmid/Getty Images News/Getty Images