What Phone Service Providers Have International Calling?
by Contributor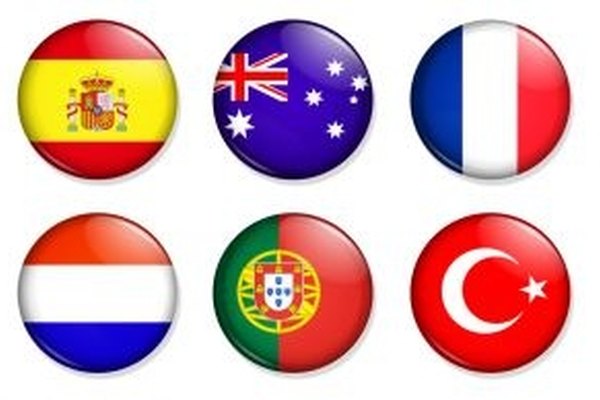 Phone calling cards aren't the only way -- or even necessarily the best way -- to connect to family members and friends internationally. You can dial internationally direct from your phone if your service provider offers international calling. If you want to stay in touch with people in other countries, you may want to consider this feature when shopping for phone service providers.
Providers
All the major phone service providers in the United States, including AT&T, Verizon, US West and MetroPCS, offer international calling for both residential and wireless customers. You can get a monthly package plan if you call frequently, or pay per-minute rates every time you make a call. VoIP companies like Vonage also offer international calling through your broadband Internet connection.
Mobile Calling
Calling internationally from a mobile phone in the United States can typically cost $1 to $2 a minute. You'll generally find cheaper rates calling from landline phones.
Calling from a Landline
Costs for international calling vary greatly. They can range from 2 cents to 99 cents per minute, depending on the destination. But major carriers offer special plans that lower costs for customers who make frequent international calls. AT&T, for example, offers a worldwide value calling plan for an extra $5 a month (on top of your regular service) that can lower per-minute rates on international calls. MetroPCS offers a service that allows you to make unlimited international calls to Asia, Mexico, Canada, South America, Europe and the Middle East using your landline phone;.it costs an extra $5 a month, on top of the cost of your monthly national plan.
Considerations
When shopping for phone service providers, make sure to consider their services for both residential and wireless international calling. Some companies offer bundles that allow you to combine your Internet, TV and phone plans to lower your bill and maximize your international calls. If such plans are still expensive for you, you may want to consider prepaid phone service providers such as Boost Mobile or Virgin Mobile, which have international prepaid rates around 20 cents a minute.
Significance
International calling is an important feature that phone service providers offer because many customers want to keep in touch with relatives in different parts of the world. Many customers make a decision about a phone service provider based on its options for international calling.
References
More Articles
Photo Credits
photo_camera

Country Buttons, royalty-free image by RAWKU5