How to Permanently Disable the McAfee Site Advisor
by Alan Sembera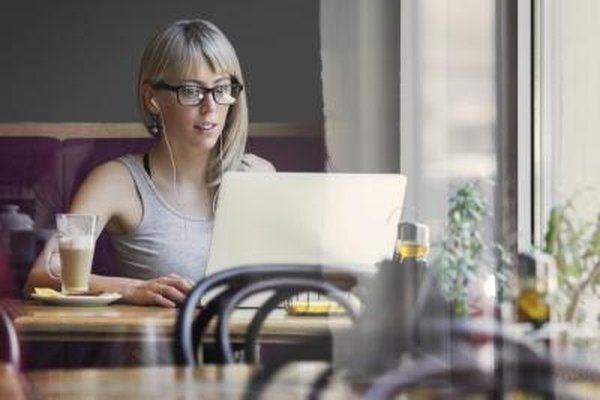 McAfee's SiteAdvisor is a website safety tool that comes with many antivirus packages such as McAfee Antivirus Pro and McAfee Internet Security. Its purpose is to alert you to unsafe websites, but many users find that it also slows down browsing speeds. If you decide to disable SiteAdvisor for any reason, you won't find the option in your McAfee application settings. To remove SiteAdvisor, you must uninstall it through the McAfee setup program. For complete removal, you must also delete any search engines added to your browsers by SiteAdvisor.
1
Launch the Windows Control Panel. In Windows 8, press "Windows-X" and select "Control Panel" from the quick access menu. In Windows 7, select "Control Panel" from the Start menu.
2
Select "Uninstall a Program" from the Programs section.
3
Click the name of the McAfee security application installed on your computer, such as "McAfee Internet Security" or "McAfee Antivirus Plus." If you downloaded the free stand-alone version of SiteAdvisor, select "McAfee SiteAdvisor."
4
Click the "Uninstall/Change" command at the top of the program list.
5
Check the box next to "SiteAdvisor" in the Browser Tools section. If you are removing the standalone version, skip this step.
6
Click "Remove" or "Uninstall" to disable SiteAdvisor. McAfee prompts you to restart your computer to complete the removal; however, this is unnecessary when removing only the SiteAdvisor component of your McAfee suite.
7
Restart your browser to finish removing the SiteAdvisor add-ons and extensions. The final step to disabling SiteAdvisor is to remove the search engines installed by the app in Internet Explorer and Firefox.
8
Click the gear icon on the Internet Explorer toolbar and select "Manage Add-ons." Select "Search Providers," and then select your preferred search provider from the list and click "Set as Default." Next select "Secure Search" and click "Remove."
9
Click the small arrow in the search box on the Firefox toolbar and select "Manage Search Engines." Select "Secure Search" and click "Remove." Next, select "Site Advisor" and click "Remove."
More Articles