How to Make Your PC Run Faster
by Kevin Lee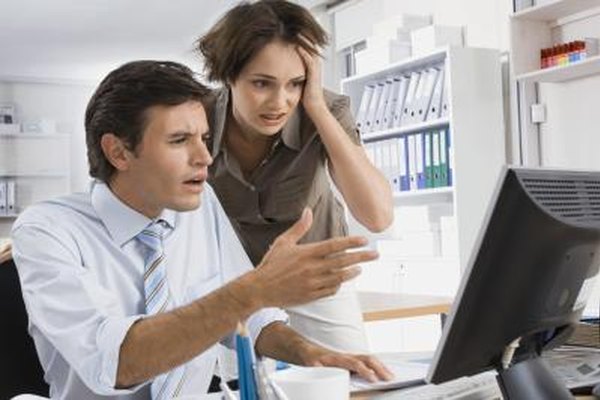 Your PC may slow down over time, but built-in tools can help you restore it to factory condition. These tools address issues ranging from slow hard drives to poor performance resulting from excessive visual effects. Windows has a tool that scans your disk for errors. Before upgrading to a new computer, speed up your existing one without spending a dime.
Turn Off Visual Effects.
Click the Windows "Start" button and right-click "Computer" to display a list of options.
Click "Properties" to display the "System" window. Click "Advanced Settings" to view the "System Properties" window.
Click the "Settings" button in the "Performance" section of that window, then click "Custom." A list of Windows 7 effects appears at the bottom of the window. Some of these effects add animation to windows, while others control its appearance.
Review the list and uncheck effects that you do not need. For instance, if you don't need your tool tips to fade or slide into view, uncheck "Fade or Slide ToolTips into View." You may want to keep the four effects shown at the bottom of the list. The "Smooth Edges of Screen Fonts" option makes your screen text easier to read.
Click "OK" to save your changes and close the window.
Remove Unnecessary Programs
Click the Windows "Start" button and type "appwiz.cpl" (without the quotes). Press Enter. The "Uninstall or Change a Program" window opens. This lists all of your installed applications. Columns labeled "Name," "Installed On" and "Size" appear at the top of the list.
Browse through the list of programs, and double-click one that you no longer need. An uninstall wizard opens and guides you through the process of removing the program.
Return to the list of installed programs and uninstall others that are not important. Click the "Installed On" column header to sort the programs by installation date. This helps you view older applications that you may have forgotten about. Removing unnecessary programs that consume extra CPU cycles.
Correct Disk Errors
Close any running applications and click the Windows "Start" button.
Click the "Computer" icon. This window shows you disk drives attached to your PC.
Right-click the drive that you want to scan for errors, then click "Properties" to display the "Properties" window.
Click "Tools," then click "Check Now." Put a checkmark next to "Scan for and Attempt Recovery of Bad Sectors." Click "Start." Windows checks your hard drive for errors and repairs those it can fix. Disk errors can slow down your hard drive and decrease performance. Fixing those errors gets your had drive functioning efficiently again.
Tip
check

You can also improve performance if you scan for viruses and malware using anti-virus programs. Defragment your hard drive regularly to keep it running smoothly. Microsoft recommends defragmenting your hard drive weekly.
More Articles
Photo Credits
photo_camera

Pixland/Pixland/Getty Images