PC Internet History
by Kefa Olang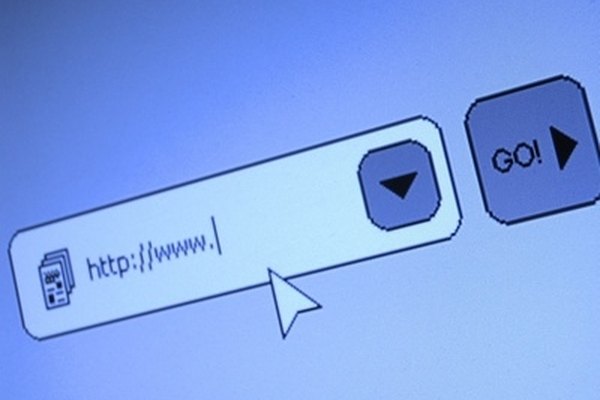 Web browsers store information about everything you do on the Internet. While that may sound like a scary thought, it has its good and bad. Before you can deal with Internet history, it's important to understand the different types and what kind of information they store. From there you can decide whether to delete a specific history sector or everything completely.
Significance
Internet history or browser cache is a collection of browsing information stored on your PC's server. It contains records of pages you visit, files you download and images and texts that you type. Internet history can be beneficial for your browsers performance, but at the same time can also be a disadvantage if it is not cleaned. It is important to understand the purpose of Internet history and when it should be cleaned to make sure that personal information does not fall into the wrong hands.
Types
Temporary Internet files contain a record of the websites that you visit. They are stored in the Windows folder and contain everything from pictures and texts. Cookies are also Internet history files stored on your computer every time you visit a webpage. Most websites will not run properly without them. Cookies also come in the form of "Tracking Cookies" that are malicious cookies used to track browsing internet activity. Form data is another type of Internet history, but it involves information recorded when you search for content on search engines as well as a credit card, email address and name information on online forms.
Benefits
Internet history makes browsing the Internet more convenient because information is stored in folders where they can be accessed quickly. This allows webpage that you visit frequently to load faster because the website information is accessed from server where it is saved on your computer. Form data also allows you to fill forms quickly using the "Auto-fill" feature. Every time you begin to type your name or email address, the information is automatically completed for you because your computer keeps a record of all the information.
Cleaning Internet History
Cleaning Internet history can be performed easily using the Internet options feature or from the Tools section of your web browser. Some browsers such as Internet Explorer and Mozilla Firefox allow you to select the categories to delete history. For example, if you want to delete form data, you select "Clear form data." If you want to delete all the history, you select "Delete all." Not only will deleting history reduce clutter on your web browser, it also removes personal information that can potentially fall into the hands of hackers and attackers.
Warning
The Internet has become a dangerous ground where hackers and attackers use tracking cookies to monitor browsing activity and steal personal information. Therefore it is important to delete cookies and Internet history frequently. You should also run virus and spyware checks to detect and remove tracking cookies that work to steal personal information. If you do not have an Antivirus program, consider AVG (see Resources), which, in addition to being free, has spyware removal capabilities to detect and remove tracking cookies such as fastclick and casalemedia.
References
Photo Credits
photo_camera adress bar image by Wiktor Osiecki from Fotolia.com