Where Is the Passlock Code Stored on an iPhone?
by Richard Bashara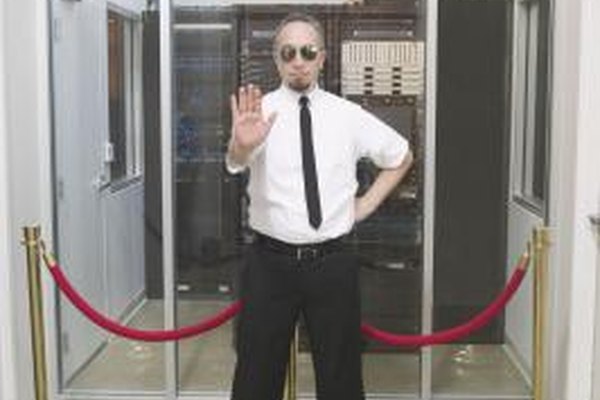 Locking your iPhone with a passcode is a level of security that you can add to the device to help lock it down in the event that it is stolen. In early versions of the iPhone, this passcode was stored on the device itself, allowing access to the device if the code matched the one stored in memory. Today, Apple users can use iCloud to remotely lock down a device, so the passcode is technically on the device, but it also exists in the cloud.
1
Enable a passcode on your iPhone 5 through the "Settings" app by tapping "General" and then tapping on "Passcode Lock."
2
Type in a four-digit code, or turn "Simple Passcode" to "Off" and require a longer numeric string. Once you have set your passcode, return to the Passcode Lock page in "Settings."
3
Tell your iPhone when the passcode should be required, for example whenever Siri is activated or when your phone wakes up. Slide the bar from "No" to "Yes" next to each feature that you want your passcode lock enabled for.
4
Log in to your account at iCloud (link in Resources), and then click on "Find My iPhone."
5
Click "Devices" from the top left side of the screen, and select the device you want to locate or change the passcode to. Click "Lost" mode and instructions will ask you to enter your new passcode to lock the device. If you are asked to enter a phone number, use a number where you can be reached.
Your passcode is stored in iCloud, and you can change it while you are away from your device, remotely lock down your device or erase all the data on your iPhone if you are worried that it has been stolen.
Tips
check

In March of 2012, ZDNet ran a story claiming that a Swedish hacker could bypass an iPhone Passcode lock in two minutes. The rumor was debunked, but it is a reminder that additional security is always worth consideration.

check

You can tell your iPhone what to do in the event of someone entering an incorrect code too many times. The first five times, your device will simply ask the user to re-enter. After the fifth time, your device makes the user wait one minute, then 15 minutes, and then it finally locks down on the 10th failed attempt. You can tell your device to erase all data or unlock, or plug it into iTunes to unlock it.
Warning
close

The information in this article applies to the iPhone 5 running iOS 6. Other versions may vary slightly or significantly.
Photo Credits
photo_camera

Brand X Pictures/Brand X Pictures/Getty Images