Parts of the Printer
by Lysis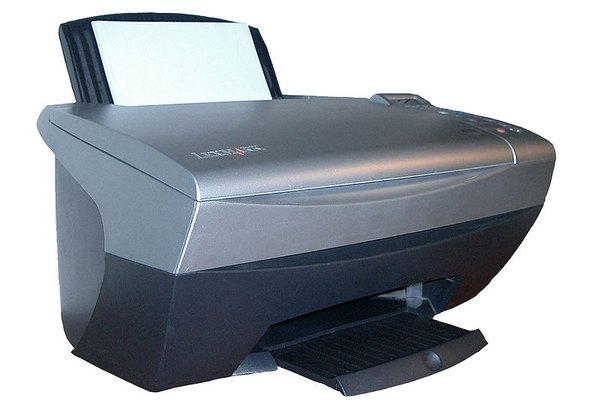 Printers are an output device for computer users. The devices print documents, images and spreadsheets. Printers come in different styles and capabilities. Some have color printing capabilities while others contain only black ink. Of the two main types of printers, laser and inkjet, the former has the better print quality. When these devices break, knowing the different parts can help users understand how to troubleshoot the printer.
Control Panel
Printers have a control panel on the front face of the device. The complexity and options of the control panel depend on the model and price of the printer. Basic inkjet printers have a simple control panel that turns the machine on and off and removes a page from the feed. More advanced printers have computerized control panels that allow the user to configure options such as paper feed choices, toner alerts and network settings.
Paper Trays
Paper trays are the sections of the printer that hold the paper. Some printers have only one tray. The one tray holds one size of paper, which is the standard 8.5 inches wide and 11 inches in length. Other printers have several trays that allow the user to choose different size paper. These are usually large, corporate laser printers.
Cartridge Door
Cartridge doors open to reveal a place to replace the ink. For inkjet printers, this is usually a small door that opens and reveals a black ink cartridge and a color ink cartridge. This is the opening used to replace ink. Large laser printers have doors that are on the top or on the side. They are usually large doors that are needed to fit the larger laser toner cartridge.
Output Tray
The output tray looks similar to the paper trays, except that output trays are used to receive the paper after it's been through the printer. The output tray is usually on the side of a laser printer. For inkjet printers, the output tray is directly on top of the paper feed tray.
Ink
Inkjet printers use cartridges that spray ink onto the paper. The ink dries quickly. Laser printers have large toner cartridges. The toner is heated and delivered to the paper. The heated toner quickly dries, but it may seem hot to the touch after the print job. Inkjet printers do not have the quality of a laser printer.
References
Photo Credits
photo_camera

Christian Gidlöf:wikimedia.org