How to Find Outdated Drivers on Your Computer
by Isaiah Turning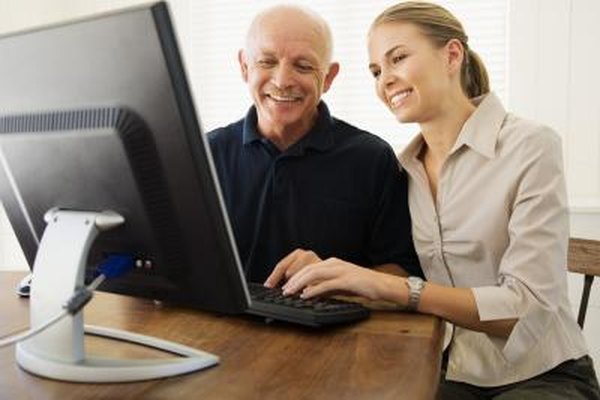 As devices attached to your computer get older and new hardware and software is released, manufacturers release updated drivers to ensure your devices continue to work. Outdated device drivers may begin to cause conflicts with new software or hardware, or could become unstable as your system setup changes. In extreme cases, a change to your system setup could cause a device driven by an outdated driver to stop working. For this reason, it's important to keep your system drivers up to date.
1
Choose "Run" from the start menu. In newer versions of Microsoft Windows, "Run" is located in "Accessories" folder on the start menu.
2
Type "devmgmt.msc" into the "Run" box. Click "OK" or press "Enter" to open the Device Manager.
3
Open the "View" menu in the Device Manager and select "Devices by Type." This groups the file tree by device type and allows you to quickly discern which device you are viewing.
4
Select the device group you would like to check for outdated drivers. For example, if features of your keyboard have stopped working, double-click "Keyboards" to view your keyboard in the file tree.
5
Right-click the device you would like to check and click "Properties" in the menu. This opens the Properties screen for your chosen device.
6
Open the "Driver" tab and check the driver date. If the driver is over six to eight months old, there is likely another driver available for your device. Click "Update Driver."
7
Select "Search Automatically for Updated Driver Software." This option allows Windows to search for new driver software on the Internet. If no new driver is located, Windows will tell you that your device is up to date.
8
Install the newer driver if Windows locates one in its automatic search. After the installation process is complete, close the properties screen and close the Device Manager.
Tips
check

If your device continues to act strange or malfunction, search the manufacturer's website for updated drivers that Windows did not locate.

check

If you cannot get your device to function properly, check the Windows Compatibility Center to ensure your product is compatible with your operating system.
References
Photo Credits
photo_camera

Jupiterimages/Pixland/Getty Images