How to Find Out Your WEP Password
by Jason Artman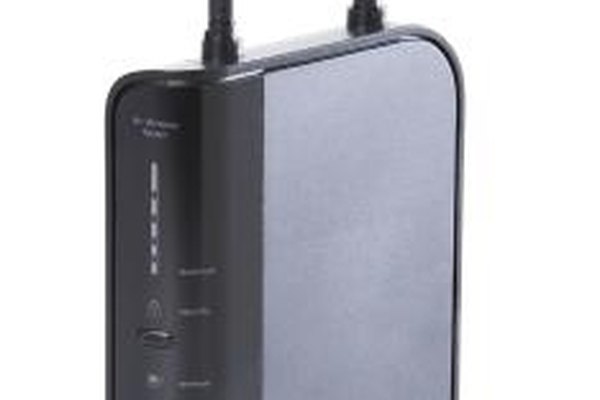 Many people use encryption protocols such as WEP to encrypt their wireless communication and protect their home networks. If you didn't write your WEP password when setting up your router, you may find it challenging to add a new computer or device to your network. You can find your WEP password in Windows if your computer is connected to the router wirelessly. If you are unable to connect to the router because you don't know the WEP password, connect your computer to the router with an Ethernet cable and obtain the password from the router's setup screen.
Find Your WEP Password in Windows 7
1
Open the Start menu and click "Control Panel."
2
Click the "Network and Internet" heading.
3
Click the "Network and Sharing Center" heading.
4
Click "Manage Wireless Networks."
5
Right-click the name of the router to which your computer is connected and then click "Properties" on the context menu. A new window appears.
6
Click the "Security" tab in the new window. Your WEP password is displayed in the "Network Security Key" field.
7
Place a check in the box labeled "Show Characters" to display the WEP password.
Find Your WEP Password in the Router Setup
1
Connect one end of an Ethernet cable to your computer. Connect the other end to one of the numbered ports on the back of your router.
2
Open a Web browser and type "192.168.0.1" in the address bar. This is the default address for most Netgear, Linksys and D-Link routers. For other routers, consult the instruction manual to find the default address. Press "Enter." The browser displays a login prompt.
3
Type the username "admin" and enter the password you selected when setting up the router. If you didn't change the router's default password, leave the password field blank or consult the instruction manual. Press "Enter" to display the configuration page for the router.
4
Click the "Wireless" or "Wireless Settings" link to find your WEP password. Depending on the router model, the password may be displayed under a sub-menu with a title such as "Security."
More Articles
Photo Credits
photo_camera

Thomas Northcut/Photodisc/Getty Images