How to Take Out an Ink Cartridge From an Epson Printer
by Mary Jo Megginson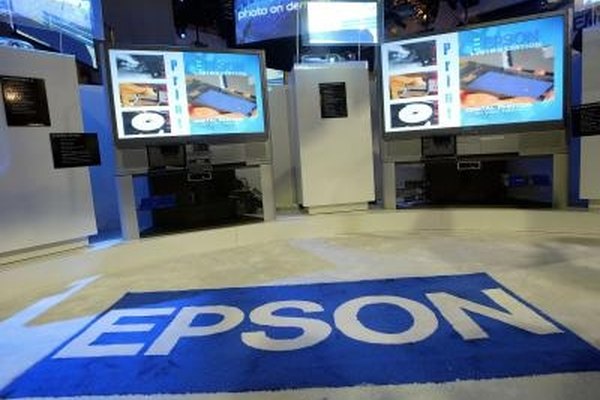 Epson ink cartridges contain a microchip that monitors the amount of ink left in the cartridge, making the low ink light on your printer flash when your ink cartridge is close to needing replacement. When the ink cartridge no longer contains enough ink to function, the low ink indicator light stays lit and the printer stops functioning until you replace the cartridge.
Press the "Power" button to turn on your printer.
Open the top cover of the printer. On some models, you may need to move the output tray down before doing this.
Press the ink cartridge replacement button on your printer.
Flip open the cartridge cover.
Pinch the top and bottom edges of the ink cartridge you want to replace and pull straight up to remove it from the printer.
Tips
check

On some models of Epson laser printers, an ink lever holds the cartridges in place. After opening the cartridge cover, flip the lever to the up position, then pull the cartridge straight out toward you to remove it.

check

To avoid clogged print heads, leave the empty ink cartridge in your printer until you have a replacement cartridge ready to install.
Warning
close

Handle ink cartridges with caution. If you get ink on your hands, wash immediately with soap and warm water.
References
Photo Credits
photo_camera

Justin Sullivan/Getty Images News/Getty Images